AMENINȚAREA HIPERSONICĂ ȘI COMBATEREA EI
Keywords:
viteză hipersonică;, amenințare;, sisteme antirachetă., combaterea rachetelor hipersonice;, rachetă, vehicul hipersonic
Abstract
Rachetele hipersonice reprezintă noua clasă de amenințări, capabile, declarativ și într-un mod dovedit prea puțin într-un teatru de operații, să anihileze apărarea aeriană și antirachetă existentă la acest moment. Suma caracteristicilor noii
amenințări, viteza mare, manevrabilitatea crescută și altitudinea de zbor redusă induc motive majore de îngrijorare pentru apărarea aeriană și antirachetă, deoarece descoperirea și combaterea efectivă sunt reduse prin prisma comprimării timpului
avut la dispoziție. Regândirea modului de combatere a noilor amenințări reprezintă astfel principala preocupare a specialiștilor militari din țările care își doresc completarea arsenalelor cu noile arme.
References
Acton, James M. 2018. "Hypersonic Weapons Explainer." Carnegie Endowment for International Peace.
https://carnegieendowment.org/2018/04/02/hypersonic-weapons-explainer-pub-75957.
Annual Report to Congress. 2021. "Military and Security Developments Involving the People's Republic
of China". https://media.defense.gov/2021/Nov/03/2002885874/-1/-1/0/2021-CMPR-FINAL.PDF.
Bugos, Shannon. 2022. "U.S. Rushes Hypersonic Development." https://www.armscontrol.org/act/2022-
/news/us-rushes-hypersonic-development.
Chiriac, Cătălin. 2020. "Provocarea rachetelor hipersonice." Impact strategic 1 (74).
Department of Defense. 2018. "Summary of the 2018 National Defense Strategy of the United States
of America: Sharpening the American Military's Competitive Edge." https://dod.defense.gov/
Portals/1/Documents/pubs/2018-National-Defense-Strategy-Summary.pdf.
Buletinul Universităţii Naţionale de Apărare "Carol I"
Septembrie 2022 17
Karako, Tom și Masao Dahlgren. 2022. "Complex Air Defense, Countering the Hypersonic Missile
Threat." https://www.csis.org/analysis/complex-air-defense-countering-hypersonic-missile-threat.
Mahshie, Abraham. 2022. "Hypersonics Defense, How hypersonic weapons maneuver and what to do
about it." Air Force Magazine. https://www.airforcemag.com/article/hypersonics-defense/.
NATO Term. 2022. "NATO Term, The Official NATO Terminology Database." https://nso.nato.int/
natoterm/Web.mvc.
Sayler, Kelley M. 2022. "Hypersonic Weapons: Background and Issues for Congress". Actualizat la
mai 2022. https://crsreports.congress.gov.
Sayler, Kelley M. și Stephen M. McCall. 2022. "Hypersonic Missile Defense: Issues for Congress".
Actualizat la 6 ianuarie 2022. https://crsreports.congress.gov/.
Shaikh, Shaan. 2021. "China's Hypersonic Future." Missile Threat, Center for Strategic and International
Studies. https://missilethreat.csis.org/chinas-hypersonic-future/.
Tirpak, John A. 2021. "Catching Up on Hypersonics." Air Force Magazine 45. https://www.airforcemag.
com/article/catching-up-on-hypersonics/.
Wilson, Rober S. 2021. "The Hypersonic Missile Debate." https://csps.aerospace.org/sites/default/
files/2021-08/Wilson_HypersonicMissileDebate_20210112_1.pdf.
Woolf, Amy F. 2022. "Russia's Nuclear Weapons: Doctrine, Forces, and Modernization." Actualizat la
aprilie 2022. https://crsreports.congress.gov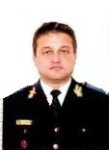 Downloads
License
Articolele publicate sunt supuse legii copyright-ului. Toate drepturile sunt rezervate Universităţii Naţionale de Apărare "Carol I", indiferent dacă se are în vedere întregul material sau o parte a acestuia, în special drepturile privind traducerea, retipărirea, reutilizarea ilustraţiilor, citatele, difuzarea prin mass-media, reproducerea pe microfilme sau orice alt mod şi stocarea în bănci de date. Sunt autorizate orice reproduceri fără perceperea taxelor aferente cu condiţia precizării sursei.