MULTILATERALISM, DEMOCRAȚIE, CONCERT DE PUTERE: LINIILE ROȘII ALE RUSIEI
Abstract
Dezbaterea privind reașezarea lumii este la vârf. Diverse state propun abordări nuanțate și soluții care să permită o reflectare mai pronunțată în guvernanța globală a propriilor interese. Conceptele sunt relativizate, și revizionismul este ascuns cu atenție în spatele respectului față de dreptul internațional, reguli și angajamente; ca și în cazul democrației, îmbrățișată formal de către toți actorii internaționali și subiect a numeroase interpretări din partea foarte multor actori. Multilateralismul nu pare nici el să însemne același lucru pentru diferiți actori, și noile inițiative sunt subminate de pe pozițiile unei frici crescânde de a nu fi lăsat deoparte în marile dezbateri privind viitorul lumii. Dar fapt este că un rol major îl va juca și în viitor continuitatea, un sistem sofisticat care va păstra toate alternativele, va fi funcțional, iar privilegierea pe rând a uneia sau alteia dintre formele de gestionare va depinde doar de alegerea globală, de atracția și de influența unui proiect sau a altuia, a unui model actual sau viitor. Acest model de coexistență a cercurilor multiple va fi presat de noile inițiative și de influența lor, de numărul de participanți și de amprenta geopolitică a modelului la nivel global a celor care optează și privilegiază un proiect sau altul.
References
*** Secretary Antony J. Blinken Virtual Remarks at the UN Security Council Open Debate on Multilateralism, 7 mai 2021, https://www.state.gov/secretary-antony-j-blinken-virtual-remarks-at-the-un-security-council-open-debate-on-multilateralism/
[BBC], "Putin warns of tough Russian action if West crosses «red line»", 21 aprilie 2021, https://www.bbc.com/news/world-europe-56828813
[UN], Security Council upholds role of multilateralism in a complex world, 7 mai 2021, https://news.un.org/en/story/2021/05/1091532
Biden Joseph Jr., Interim national security strategic guidance, White House, 3 martie 2021, https://www.whitehouse.gov/wp-content/uploads/2021/03/NSC-1v2.pdf
Chifu Iulian, "Multilateralismul Rusiei: Concertul de Putere de la Yalta, sfere de influenţă şi veto în afacerile globale", Adevărul, 11 mai 2021, adev.ro/qsxepm
Chifu Iulian, Ucenicii vrăjitori care desenează lumea de mâine cu mâna: supra-simplificare şi paseism, Adevărul, 19 mai 2021, adev.ro/qtc7w3
Haass Richard, Kupchan Charles, "The New Concert of Powers", Foreign Affairs, 23 martie 2021, https://www.foreignaffairs.com/articles/world/2021-03-23/new-concert-powers
Kupchan Charles A, No One's World. The West, The Rising Rest and the Coming Global Turn, Oxford University Press, 2013; Bremmer, Ian, Every Nation for Itself. Winners and Loosers in a G0 World, Portfolio Penguin, 2012.
Lavrov Serghei, Foreign Minister Sergey Lavrov's remarks at the meeting of the UN Security Council, "Maintenance of international peace and security: Upholding multilateralism and the United Nations-centred international system", videoconferință, Moscova, 7 mai 2021, https://www.mid.ru/en/posledniye_dobavlnenniye/-/asset_publisher/MCZ7HQuMdqBY/content/id/4721942
Mikovici Nikola, What are Russia's red lines?, CGTN, 22 aprilie 2021, https://news.cgtn.com/news/2021-04-22/What-are-Russia-s-red-lines--ZF1SXkzoWc/index.html
Morton Michael Quentin, Once Upon a Red Line: The Iraq Petroleum Company Story, GeoExpro, 6 aprilie 2013, https://www.geoexpro.com/articles/2013/06/once-upon-a-red-line-the-iraq-petroleum-company-story
Putin Vladimir, Presidential Address to the Federal Assembly, Manezh Central Exhibition Hall, 21 aprilie, 2021, http://en.kremlin.ru/events/president/news/65418
Richinick Michele, Obama: "I didn't set a red line, the world set a red line", MSNBC, 4 septembrie 2013, https://www.msnbc.com/morning-joe/obama-i-didnt-set-red-line-the-world-msna155636
Smith Roff, "Red line", National Geographic News, 7 mai 2013, https://www.nationalgeographic.com/culture/article/130507-red-line-obama-syria-mccain-chemical-weapons
Stewart M. Patrick, The Biden Administration and the Future of Multilateralism, European Council of Foreign Relations, 21 aprilie 2021, https://www.cfr.org/blog/biden-administration-and-future-multilateralism
Wordsworth Dot, "What, exactly, is a «red line»?", The Spectator Magazine, 8 iunie 2013, https://www.spectator.co.uk/article/what-exactly-is-a-red-line-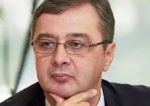 Downloads
License
Copyright (c) 2021 Buletinul Universității Naționale de Apărare "Carol I"
This work is licensed under a Creative Commons Attribution-NonCommercial 4.0 International License.
Articolele publicate sunt supuse legii copyright-ului. Toate drepturile sunt rezervate Universităţii Naţionale de Apărare "Carol I", indiferent dacă se are în vedere întregul material sau o parte a acestuia, în special drepturile privind traducerea, retipărirea, reutilizarea ilustraţiilor, citatele, difuzarea prin mass-media, reproducerea pe microfilme sau orice alt mod şi stocarea în bănci de date. Sunt autorizate orice reproduceri fără perceperea taxelor aferente cu condiţia precizării sursei.