ȘOCUL STRATEGIC ÎN MODELAREA RĂZBOIULUI ÎNTRE CLASIC ȘI CONTEMPORAN: COVID-19
Abstract
Conceptul de război hibrid a cunoscut o dezvoltare multidirecțională în ultimele două decade. Astăzi, societatea se confruntă cu o nouă componentă, limitată anterior, sub considerentul potențialului impact global. Armele biologice prezintă avantajele unei răspândiri facile și silențioase, sunt foarte dificil de detectat și de contracarat, în sensul asigurării echipamentelor de protecție individuale și colective. Consecințele utilizării de arme biologice conduc la ramificarea implicațiilor politice și diplomatice la nivel operațional și tactic. În această perioadă dificilă, principalul obiectiv trebuie să  se constituie în menținerea capabilităților de luptă și în augmentarea capacității de apărare națională.
References
Boyle Michael J., "The Costs and Consequences of Drone Warfare", International Affairs, vol. 89, no. 1, 2013.
Brent Roger, Testimony Before the Subcommittee on Prevention of Nuclear and Biological Attack, House Committee on Homeland Security, 109th Cong., 1st Sess., Washington D.C., July 13, 2005.
Fleming B.P., The Hybrid Threat Concept: Contemporary War, Military Planning and the Advent of Unrestricted Operational Art., Fort Leavenworth, 2011.
Hoffman F.G., Conflict in the 21st Century: The Rise of Hybrid Wars, Arlington, Va. Potomac Institute for Policy Studies, 2007.
Hoffman F.G., "Future Thoughts on Hybrid Threats", Small Wars Journal, 2009.
Hoffman F.G., Hybrid warfare and challenges, Joint Force Quarterly, 2009, pp. 34-48.
Mattis J.N., Hoffman F.G, "Future Warfare: The Rise of Hybrid Wars", Proceedings, 2005.
Petre Răzvan, Zecheru Teodora, Petrea N., Ginghină R., Bugean I., "Polyurea-based Hybrid Composites for CBRN Protection", Materiale Plastice, vol. 56, no. 4, 2019.
Săracu Cătălin, Zecheru Teodora, "Necesitatea dezvoltării de capabilităţi comune EOD-CBRN la nivelul Ministerului Apărării Naţionale", Revista Armei Geniu, nr. 1, 2016.
Tălău M., "Războiul Rece, reîncălzit! SUA mută o flotă de război în coasta lui Putin", evz.ro, 5 mai 2020.
Toffler A., Future shock, Editura Politică, București, 1970.
Zecheru T., "Importanţa economică a dezvoltării de noi materiale energetice" (Economic Prominence of Energetic Materials Development), Impactul transformărilor socio-economice și tehnologice la nivel național, european și mondial, nr. 8, 2015.
Zinn Howard, Howard Zinn on War, Editura Seven Stories, 2011.
http://www.ec.europa.eu/info/live-work-travel-eu/health/coronavirus-response_en
http://www.evz.ro/razboiul-rece-reincalzit-sua-muta-o-flota-de-razboi-in-coasta-lui-putin.html
http://www.moderndiplomacy.eu/2020/04/27/covid19-and-a-need-for-a-paradigm-shift-in-the-field-of-academia/
http://www.warontherocks.com/2020/05/how-is-the-russian-military-responding-to-covid-19/
http://www.army-technology.com/news/covid-19-outbreak-impact-military-readiness/
http://www.fpri.org/article/2020/03/military-exercise-defender-europe-20-is-cancelled-what-does-it-mean-for-the-baltic-states/
http://www.nato.int/
http://www.nato.int/cps/en/natohq/news_175619.htm, Coronavirus response: NATO supports practical scientific cooperation with Allies and partners to enhance COVID-19 diagnosis
http://www.ndc.nato.int/
http://www.shape.nato.int/defender-europe
http://www.sipri.org
http://www.who.int/emergencies/diseases/novel-coronavirus-2019?gclid=CjwKCAjwh472BRAGEiwAvHVfGqHdZHoVX2IF_2ap8EAmsMULEhHGijAr4n4PzqkoxN228m3VgbQW-BoCfrMQAvD_BwE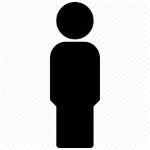 Downloads
License
Copyright (c) 2020 Buletinul Universității Naționale de Apărare "Carol I"
This work is licensed under a Creative Commons Attribution-NonCommercial 4.0 International License.
Articolele publicate sunt supuse legii copyright-ului. Toate drepturile sunt rezervate Universităţii Naţionale de Apărare "Carol I", indiferent dacă se are în vedere întregul material sau o parte a acestuia, în special drepturile privind traducerea, retipărirea, reutilizarea ilustraţiilor, citatele, difuzarea prin mass-media, reproducerea pe microfilme sau orice alt mod şi stocarea în bănci de date. Sunt autorizate orice reproduceri fără perceperea taxelor aferente cu condiţia precizării sursei.