TEORIILE POSTPOZITIVISTE ŞI INFLUENŢA LOR ÎN ELABORAREA TEORIEI LUMII MULTIPOLARE
Abstract
Analizarea teoriilor postpozitiviste prezintă importanţă pentru elaborarea Teoriei Lumii Multipolare. Abordarea prezentată în cadrul acestui articol – o prezentare a reperelor teoretice importante pentru lumea multipolară - reprezintă o încercare de a face comparaţii privind modul cum sunt considerate influenţele de ordin cultural, de tradiţie, cele ce privesc civilizaţia, etc., în sistemul de relaţii internaţionale, influenţa acestor caracteristici specifice fiecărui stat la stabilirea relaţiilor intercivilizaţionale, precum şi impactul pe care hegemonia exercitată de lumea occidentală îl are asupra identităţii fiecărui stat.
References
Aleksandr Dughin, Teoria lumii multipolare; Compendiu, traducere şi prefaţă de Iurie Roşca, Universitatea Populară, Chişinău, 2014.
Ashley R., Imposing International Purpose: Notes on a Problematic of Governance// Czempiel Ernst-Otto, Rosenau James N. (eds.), Global Changes and Theoretical Challenges: Approaches to World Politics for the 1990s. Lexington, MA: Lexington Books, 1989;
Ashley R., The Eye of Power: The Politics of World Modeling// International Organization. Vol. 37, No. 3 Summer 1983;
Buzan В., Little R., International Systems in World History, Oxford: Oxford University Press, 2010;
Сох R.W. Production, Power and World Order: Social Forces in the Making of History, Columbia: Columbia University Press, 1987; Idem. Gramsci, Hegemony and International Relations: An Essay in Method/ Gill S. (ed.). Gramsci, Historical Materialism and International Relations, Cambridge: Cambridge University Press, 1983;
Darian Der J. (éd.), International Theory: Critical Investigations, London: MacMillan, 1995;
Dumont L., Essai sur l'individualisme. Une perspective anthropolgique sur l'idéologie moderne, Paris: Le Seuil, 1983;
Nicholas Onuf, World of Our Making: Rules and Rule in Social Theory and International Relations, Columbia: University of South California Press, 1989;
Morin E., Le Moigne J.L., L'intelligence de la complexité. Paris: L'Harmattan, 1999;
Shapiro M. J. Textualizing Global Politics/ Darian Der J., Shapiro M. J. (eds.), International/Intertextual Relations: Postmodern Readings of World Politics, Lexington, MA: Lexington Books, 1989.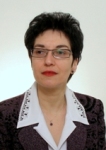 Downloads
License
Copyright (c) 2015 Buletinul Universității Naționale de Apărare "Carol I"
This work is licensed under a Creative Commons Attribution-NonCommercial 4.0 International License.
Articolele publicate sunt supuse legii copyright-ului. Toate drepturile sunt rezervate Universităţii Naţionale de Apărare "Carol I", indiferent dacă se are în vedere întregul material sau o parte a acestuia, în special drepturile privind traducerea, retipărirea, reutilizarea ilustraţiilor, citatele, difuzarea prin mass-media, reproducerea pe microfilme sau orice alt mod şi stocarea în bănci de date. Sunt autorizate orice reproduceri fără perceperea taxelor aferente cu condiţia precizării sursei.