DE LA MERCENARI LA PRIVATE DEFENSE. CAZUL COMPANIILOR MILITARE PRIVATE RUSE
Iulian CHIFU

Universitatea Națională de Apărare "Carol"

Teodor FRUNZETI

Universitatea Națională de Apărare "Carol"
Abstract
Războiul hibrid modern a adus o valoare adăugată importantă, implicând instrumente vechi în haine noi. Este și cazul PMC – Companiile Militare Private – utilizate în forme care permit negarea credibilă și angajarea mercenarilor cu impunitate. Este cazul Companiilor Militare Private ale Rusiei, o formă de private defense care se apropie cel mai mult de mercenari. Lawfare, războiul legal, o altă formă foarte prezentă a abordării hibride în zilele de azi, a oferit mijloacele de a angaja și de a schimba o practică profund condamnabilă, așa cum a permis încălcarea regulilor războiului și a drepturilor omului în construirea unui instrument foarte eficace și cu un impact foarte mare, atunci când se confruntă cu armate regulate, dar și cu gherile, cu insurgențe și cu protestatari legitimi.
Studiul face o trecere în revistă a cadrului legal internațional în cazul utilizării mercenarilor și se canalizează pe obișnuințele și pe abuzurile noilor Companii Militare Private - PMC. De la cadrul legal, respectat în cazul legislației americane și a abordării private defense – apărării private în Statele Unite, translația acestor PMC-uri ca instrument în Rusia a pus întreagul cadrul sub umbrela unui adevărat război legal, lawfare, cu ambiguitatea în statut și ilegalitatea directă potrivit legislației ruse. Ca să nu vorbim despre dificultățile prin care aceste PMC-uri și modul lor concret de a opera se potrivesc cu legislația internațională privind mercenarii și intervențiile ilegale de natură hibridă.
Cazul mercanarilor ruși este în prim-planul acestui articol. El acoperă baza legală (in)existentă în Rusia, utilizarea hibridă a companiilor de apărare private, inexistente din punct de vedere legal, în operațiunile speciale ofensive ale Rusiei, ca și utilizarea lipsei bazei legale pentru a constrânge mercenarii prin condamnarea unora dintre ei pentru a asigura o negare credibilă a susținerii lor de către statul rus; nu în cele din urmă, obișnuința utilizării PMC-urilor ruse ca un instrument de proiecție a puterii, metodele de finanțare acoperită a acestor intervenții și utilizarea politică a unor asemenea instrumente pentru a exhiba caracteristicile de Mare Putere.
References
Convenția de la Haga (V), http://hrlibrary.umn.edu/peace/docs/con5.html
Additional Protocol I to the Geneva Conventions of 12 August 1949, 8 June 1977 relating to the protection of victims of international armed conflicts reprinted in International Legal Materials, Vol. 16, 1391, 1977, https://treaties.un.org/doc/Publication/UNTS/Volume%201125/volume-1125-I-17512-English.pdf
International Convention Against the Recruitment, Use, Financing and Training of Mercenaries, New York, 4 December 1989, https://treaties.un.org/Pages/ViewDetails.aspx?src=TREATY&mtdsg_no=XVIII-6&chapter=18&clang=_en; text originar la https://treaties.un.org/doc/Treaties/1989/12/19891204%2008-54%20AM/Ch_XVIII_6p.pdf
OAU Convention for the Elimination of Mercenarism in Africa, Libreville, 3rd July 1977, la https://ihl-databases.icrc.org/ihl/INTRO/485?OpenDocument.
Borsky Michel, Les sociétés militaires privées russes : le bras armécaché de Moscou, Le Figaro, 30 Aprilie 2015, https://www.lefigaro.fr/vox/monde/2015/04/30/31002-20150430ARTFIG00295-les-societes-militaires-privee-russes-le-bras-arme-cache-de-moscou.php
Bryjka Filip, 2019, Russian "Contractors" In the Service of the Kremlin. Special Reports, 14 august, Warsaw Institute, https://warsawinstitute.org/russian-contractors-in-the-service-of-the-kremlin/
Chifu Iulian, "Eșecul armatelor private ruse, trimise să-l sprijine pe Bashar al Assad", Evenimentul Zilei, 5 februarie, 2015.
Chifu Iulian, "Foreign Fighters în Donbas: recrutările de «voluntari» ale Rusiei, plătite prin legea tăcerii", Evenimentul Zilei, 23 mai 2016, https://evz.ro/foreign-fighters-in-donbas-recrutarile-de-voluntari-ale-rusiei-platite-prin-legea-tacerii-pulsul-planetei.html/2
Chifu Iulian, "Mercenarii ruşi şi trupele speciale Spetznaz câştigă războiul din Siria pentru Bashar al Assad", Evenimentul Zilei, 7 aprilie 2015, https://evz.ro/mercenarii-rusi-si-trupele-speciale-spetznaz-castiga-razboiul-din-siria-pentru-bashar-al-assad-pulsul-planetei.html
Chifu Iulian, "Război hibrid, lawfare, război informaţional. Războaiele viitorului", Strategii XXI. Complexitatea şi dinamismul mediului internaţional de securitate, Editura Universității Naționale de Apărare "Carol I", 2015.
Chifu Iulian, "Refacerea Occidentului împotriva coaliției sino-ruse: reașezările globale pe frontal democrație-autoritarism", Adevărul, https://adevarul.ro/international/in-lume/refacerea-occidentului-coalitiei-sino-ruse-reasezarile-globale-frontul-democratie-autoritarism-1_5bc98cfedf52022f75a7848c/index.html
Chifu Iulian, Simons Greg, The Changing Face of Warfare in the 21st Century, Editura Routledge, London and New York, 2017.
Gaultier Leonard, Hovsepian Garine, Ramachandran Ayesha, Wadley Ian, Zerhdoud Badr, The Graduate Institute of International Studies, Geneva, The mercenary issue at the UN commission on human rights, http://www.operationspaix.net/DATA/DOCUMENT/6041~v~The_Mercenary_Issue_at_the_UN_Commission_on_Human_Rights.pdf
Hampson J. Françoise, "Mercenaries: Diagnosis Before Prescription", Netherlands Yearbook of International Law, Vol. 22, 1991.
Kimberly Marten, "Russia's use of semi-state security forces: the case of the Wagner Group", Post-Soviet Affairs 35, nr. 3/2019.
Klein Margarete, Private Military Companies – a growing instrument in Russia's foreign and security tool box, Strategic Analysis 3/2019, The European Centre of Excellence for Countering Hybrid Threates.
Mirovalev Mansur, "Russian roots and Yemen's Socotra language", Al Jazeera, 11 martie 2015, https://www.aljazeera.com/indepth/features/2015/03/russian-roots-yemen-socotra-language-150308083716499.html
Queen Allison, "Vladimir Putin sent Russian mercenaries to «fight in Syria and Ukraine»", The Telegraph, 30 martie 2016, https://www.telegraph.co.uk/news/2016/03/30/vladimir-putin-sent-russian-mercenaries-to-fight-in-syria-and-uk/
Scheimer Michael, "Separating Private Military Companies From Illegal Mercenaries in International Law: Proposing an International Convention for Legitimate Military and Security Support the Reflects Customary International Law", American University International Law Review, Vol. 24, Issue 3, Article 6, https://digitalcommons.wcl.american.edu/cgi/viewcontent.cgi?article=1097&context=auilr.
Spearin Christopher, Private military and security companies and states: Force divided, Cham: Palgrave Macmillan, 2017.
Stewart Phil, Idrees Ali, Lin Noueihed, "Exclusive: Russia appears to deploy forces in Egypt, eyes on Libya role – sources", Reuters, 14 martie 2017, https://www.reuters.com/article/us-usa-russia-libya-exclusive/exclusive-russia-appears-to-deploy-forces-in-egypt-eyes-on-libya-role-sources-idUSKBN16K2RY
Sukhankin Sergey, From "Volunteers" to Quasi-PMCs: Retracing the Footprints of Russian Irregulars in the Yugoslav Wars and Post-Soviet Conflicts, Jamestown Foundation, https://jamestown.org/program/from-volunteers-to-quasi-pmcs-retracing-the-footprints-of-russian-irregulars-in-the-yugoslav-wars-and-post-soviet-conflicts/
Tes David, Russia Moves in on Sudan and keen for base in Eritrea, Eritrea Focus, 14 august 2019, https://eritrea-focus.org/russia-moves-in-on-sudan-and-keen-for-base-in-eritrea/
Varfolomeeva Anna, "Did a PMC Wagner employee leave a trail of personal belongings in Libya?", The Defense Post, 26 septembrie 2019, https://thedefensepost.com/2019/09/26/libya-pmc-wagner-haftar/
Vaux Pierre, "Fontanka Investigates Russian Mercenaries Dying For Putin In Syria And Ukraine", The Interpreter, 29 martie 2016, http://www.interpretermag.com/fontanka-investigates-russian-mercenaries-dying-for-putin-in-syria-and-ukraine/
*** Russia Deploys a Potent Weapon in Syria: The Profit Motive, The New York Times, 5 iulie 2017, https://www.nytimes.com/2017/07/05/world/middleeast/russia-syria-oil-isis.html
*** Russian reporter Borodin dead after mystery fall, BBC, 16 April 2018, https://www.bbc.com/news/world-europe-43781351
*** Novaya Gazeta Report: 'Putin's Chef' Involved In Attacks, Killing, RFE/RL, 22 octombrie 2018, https://www.rferl.org/a/novaya-gazeta-reports-claims-of-putin-s-chef-involved-in-attacks-killing/29557806.html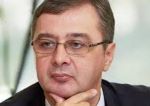 Articolele publicate sunt supuse legii copyright-ului. Toate drepturile sunt rezervate Universităţii Naţionale de Apărare "Carol I", indiferent dacă se are în vedere întregul material sau o parte a acestuia, în special drepturile privind traducerea, retipărirea, reutilizarea ilustraţiilor, citatele, difuzarea prin mass-media, reproducerea pe microfilme sau orice alt mod şi stocarea în bănci de date. Sunt autorizate orice reproduceri fără perceperea taxelor aferente cu condiţia precizării sursei.