IMPACTUL TEHNOLOGIC AL VEHICULELOR SUBACVATICE AUTONOME ASUPRA CUNOAȘTERII SPAȚIULUI DE LUPTĂ
Daniel-Cornel TĂNĂSESCU

Forțele Navale Române

Ion CHIORCEA

Universitatea Națională de Apărare "Carol"
Abstract
Domeniul spațiului submarin a reprezentat, pentru o lungă perioadă de timp, un mediu provocator pentru implementarea tehnologiilor de descoperire a amenințărilor reprezentate de submarine. Echipamentele de hidrolocație în regim pasiv, de la bordul navelor de luptă, s-au confruntat, istoric, cu limitări tehnologice, cauzate de amprenta acustică redusă a țintelor submarine, dar și de un prag ridicat al alertelor fals pozitive, datorate activităților industriale din zonele costiere. În plus, constrângerile de natură tehnologică, dar și costurile ridicate, impuse de poziționarea fixă a senzorilor de descoperire activi sau pasivi au permis submarinelor să dispună de o vastă varietate de spații operative pentru manevra în secret. Totuși, impactul tehnologic al noilor sisteme de luptă, adaptate mediului submarin, mobile și dotate cu senzori activi performanți din sfera vehiculelor subacvatice autonome, schimbă acest statu-quo și creează vulnerabilități majore asupra infailibilității acțiunilor în secret ale submarinelor. Aceste noi capabilități de descoperire, combinate cu sisteme și programe inteligente de prelucrare a informațiilor pentru sprijinirea luării deciziilor, vor avea un impact semnificativ asupra înțelegerii situației operativ-strategice din mediul de luptă subacvatic.
References
Arias Lizamaria, Nate Frierson, Artificial Intelligence Analysis Applications, On the Radar, 2012, https://ontheradar.csis.org/issue-briefs/artificial-intelligence-analysis-applications-a-technology-primer/
Goldblum Bethany, Andrew Reddie, Unmanned Underwater Vehicles for Submarine Detection, 2016, https://ontheradar.csis.org/issue-briefs/unmanned-underwater-vehicle-UUV-systems-for-submarine-detection-a-technology-primer/
Long Austin, Brendan Green, Invisible Doomsday Machines: The Challenge of Clandestine Capabilities in World Politics, War on the Rocks, 2017.
Ownes Katherine, DARPA proposes portable antenna for underwater drone communication, Defense Systems, 2017, https://defensesystems.com/articles/2017/06/02/ameba.aspx
Scipanov Lucian Valeriu, Nistor Florin, "The timeliness of an underwater sensor system", SEA - CONF 2019, 5th International Conference, May 17th-18th, Constanța-2019 "Mircea cel Bătrân" Naval Academy, Vol. XXII, 2019.
Soto Alberto A., "Maritime information-sharing strategy: A Realistic Approach For The American Continent And The Caribbean", Naval War College Review, V.63, no. 3, 2010.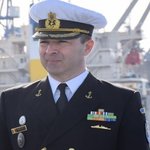 Articolele publicate sunt supuse legii copyright-ului. Toate drepturile sunt rezervate Universităţii Naţionale de Apărare "Carol I", indiferent dacă se are în vedere întregul material sau o parte a acestuia, în special drepturile privind traducerea, retipărirea, reutilizarea ilustraţiilor, citatele, difuzarea prin mass-media, reproducerea pe microfilme sau orice alt mod şi stocarea în bănci de date. Sunt autorizate orice reproduceri fără perceperea taxelor aferente cu condiţia precizării sursei.