COMPARAŢIE ÎNTRE CAPABILITĂŢILE TEHNICE ALE AVIONULUI F-16 ŞI AERONAVE DE LUPTĂ SIMILARE DIN DOTAREA FORŢELOR AERIENE ALE ALTOR PUTERI MILITARE MONDIALE (INDIA ŞI CHINA)
Abstract
Analiza etapelor de dezvoltare a programelor de fabricare a avioanelor de luptă de generaţia a patra arată că SUA şi Rusia au parcurs aproximativ 12 ani de studiu până la livrarea acestor tipuri de aeronave. Statul chinez a reprodus modelul de proiectare a avionului Sukhoi rusesc pentru a-şi lansa propriul avion de luptă, şi anume J-11B. Cu toate acestea, avionul J-10 este dovada clară că producătorul chinez nu este destul de experimentat în ceea ce priveşte producţia de aeronave, necesitând o perioadă de aproximativ 25 de ani pentru a reuşi să convertească modelele existente deja. Capabilităţile celei de-a patra generaţii de avioane de luptă ce aparţin SUA au la bază o istorie marcată de etape multiple de dezvoltare a tehnicii, în timp ce Rusia a folosit experienţa dobândită în urma producerii aeronavelor Sukhoi şi MiG 29 pentru a realiza cea de-a patra generaţie de aeronave de luptă.
References
Cobianu Aurel, Madej Konrad, Analysis and Forecasting of Operating and Support costs for F-16 C/D, June, 2006.
Cenciotti David, 30 years later, Ankara admits Turkish Air Force jet was shot own by Iraq. The Aviationist, Italia, 2012.
Helt David, McGrew Anthony, Goldblatt David, Perraton Jonathan, Global Transformations: Politics, Economics and Culture, Polity Press, Cambridge, 1999.
Hawkes M. Eric, Predicting the cost per flying hour for the F-16 using programmatic and operational variables, Wright-Patterson Air Force Base, Ohio.
Loren Jennifer, Obama to world: Don't expect America to fix it all, Associated Press, noiembrie 2009.
Marcum Maggie, A comparative study of global fighter development timelines, California, 2014.
Darland S.E., Pilot's Guide, the new capabilities&cockpit enhancements, 15 november 1998.
Hawkins T. Stacey, Major, USAF, Logging the JSF: Acquisition Logistics and Fleet Management for Modern Fighters.
Stewart Mark G., Risk-Informed Decision Support for Assessing the Costs and Benefits of Counter-Terrorism Protective Measures for Infrastructure, International Journal of Critical Infrastructure Protection, Vol. 3, 2010, p. 29.
USAF F-16 Training, Appendix C, June 16, 2012.
http://www.acig.info/CMS/index.php.option
http://www.culture.Polishsite.us/articles/art.95.fr.html
http://www.dedefensa.org/article.php
http://www.infoaviatie.ro/category/aeronave-militare
http://theaviationist.com/2012/09/06/tuaf-incidents
http://thetruthseeker.co.uk/article.asp?ID=746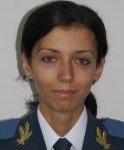 Downloads
License
Copyright (c) 2014 Buletinul Universității Naționale de Apărare "Carol I"
This work is licensed under a Creative Commons Attribution-NonCommercial 4.0 International License.
Articolele publicate sunt supuse legii copyright-ului. Toate drepturile sunt rezervate Universităţii Naţionale de Apărare "Carol I", indiferent dacă se are în vedere întregul material sau o parte a acestuia, în special drepturile privind traducerea, retipărirea, reutilizarea ilustraţiilor, citatele, difuzarea prin mass-media, reproducerea pe microfilme sau orice alt mod şi stocarea în bănci de date. Sunt autorizate orice reproduceri fără perceperea taxelor aferente cu condiţia precizării sursei.