IMPLICAȚIILE IMPLEMENTĂRII "OBIECTIVELOR GLOBALE" ASUPRA SECURITĂȚII ECONOMICE A ROMÂNIEI
Keywords:
Agenda 2030, ; obiective de dezvoltare durabilă, ; securitate economică
Abstract
Agenda 2030 pentru dezvoltare durabilă a Națiunilor Unite, adoptată la 25 septembrie 2015, promovează echilibrul dintre cele trei dimensiuni ale dezvoltării durabile – economică, socială şi de mediu – și stabilește un cadru global pentru
realizarea dezvoltării durabile până în 2030, având 17 obiective de dezvoltare durabilă (ODD) și 169 de ținte conexe. Uniunea Europeană, împreună cu statele sale membre, s-a angajat să pună în aplicare aceste obiective atât la nivelul UE, cât și în
alte țări care au cea mai mare nevoie de sprijin. România s-a alăturat liderilor celorlalte 192 de state membre ale ONU la Summitul privind dezvoltarea, adoptând Agenda 2030 pentru dezvoltare durabilă, un program de acţiune globală în domeniul
dezvoltării, cu caracter universal. În acest context, a fost elaborată și aprobată de Guvernul României Strategia națională pentru dezvoltarea durabilă a României 2030, la 9 noiembrie 2018, aspectele privind securitatea economică a României
fiind abordate și în Strategia Națională de Apărare a Țării, din 30 iunie 2020.
References
Ambasada Sustenabilității în România. 2021. Semnal de alarmă: omenirea a folosit resursele naturale
generate de Pământ pentru 2021. România și-a consumat cota pe anul acesta încă din 21 iunie.
https://ambasadasustenabilitatii.ro/omenirea-a-folosit-resursele-naturale-generate-de-pamantpentru-2021/.
Brolan, Claire E, Scott Lee, David Kim și Peter S Hill. 2014. "Back to the future: what would the post2015 global development goals look like if we replicated methods used to construct the Millennium
Development Goals?" Globalization and health 10 (19).
Center for the Advancement of the Steady State Economy. 2021. "Definition of Steady Economy."
https://steadystate.org/discover/definition-of-steady-state-economy/.
Comitetul Economic și Social European. 2022a. Jurnalul Oficial al Uniunii Europene C 152 din 6 aprilie
https://eur-lex.europa.eu/legal-content/RO/TXT/PDF/?uri=OJ:C:2022:152:FULL&from=EN.
—. 2022b. "Războiul din Ucraina și impactul său economic, social și ecologic." https://www.eesc.
europa.eu/ro/news-media/press-releases/razboiul-din-ucraina-si-impactul-sau-economic-social-siecologic.
Consiliul UE. 2006. Strategia de Dezvoltare Durabilă a UE revizuită – Angajament pentru realizarea
dezvoltării durabile. Bruxelles.
—. 2017. "A sustainable European future: The EU response to the 2030 Agenda for Sustainable
Development - Council conclusions." https://www.consilium.europa.eu/en/press/press-releases/
/06/20/agenda-sustainable-development.
EuroNews. 2020. "COVID-19 and Romania's healthcare brain drain could be 'perfect storm'." https://
www.euronews.com/2020/03/30/covid-19-and-romania-s-healthcare-brain-drain-could-be-perfectstorm.
European Commission. fără an. "Dezvoltarea durabilă, o abordare globală." https://ec.europa.eu/info/
strategy/international-strategies/sustainable-development-goals/eu-holistic-approach-sustainabledevelopment_ro.
—. 2016. "Next steps for a sustainable European future: European action for sustainability, COM(2016) 739
final, Strasbourg." https://eur-lex.europa.eu/legal-content/EN/TXT/?uri=CELEX:52016DC0739.
—. 2021. "Sustenaible Development Goals." https://ec.europa.eu/info/strategy/international-strategies/
sustainable-development-goals/eu-and-united-nations-common-goals-sustainable-future_ro.
European Commission, Directorate-General for International Cooperation and Development. 2018. "The
new European consensus on development 'our World, our Dignity, our Future'." https://op.europa.
eu/en/publication-detail/-/publication/5a95e892-ec76-11e8-b690-01aa75ed71a1,.
European Social Policy Network. fără an. "Thematic Report on In-work poverty Romania." Accesat
ianuarie 2022. file:///C:/Users/GXG/AppData/Local/Temp/ESPN_RO_TR1_2018-19%20
on%20in-work%20poverty_final-3.pdf.
Eurostat. 2021. "Sustainable development in the European Union Overview of progress towards the
SDGs in an EU context." https://ec.europa.eu/eurostat/documents/4031688/12878925/KS-03-21-
-EN-N.pdf/c7d90bf7-c3ae-00b5-7804-80526931036b?t=162382.
Guvernul României. 2018. "Hotărârea de Guvern nr. 877/2018." Monitorul Oficial nr.985/21noiembrie
Invest Romania. 2022. "Wages&Salaries,." http://investromania.gov.ro/web/why-invest/wages-salaries.
Jones, C.I. 2016. "The Facts of Economic Growth." https://web.stanford.edu/~chadj/facts.pdf.
Kamphof, R., G. Spitz și E. Boonstoppel. 2015. "Financing development now and in the future:
Implications for the Netherlands and beyond. Amsterdam: Kaleidos Research/Stichting NCDO."
http://kaleidosresearch.nl/download/2015/07/2015-Financing-forDevelopment-report.pdf.
Kamphor, R. și G. Spitz. 2016. "Ready to change? European actors and their challenges in the 2030
Agenda." Kaleidos Research. http://kaleidosresearch.nl/publication/ready-to-change-europeanactors-and-their-challenges-in-the-2030-agenda/.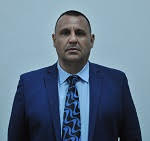 Downloads
License
Articolele publicate sunt supuse legii copyright-ului. Toate drepturile sunt rezervate Universităţii Naţionale de Apărare "Carol I", indiferent dacă se are în vedere întregul material sau o parte a acestuia, în special drepturile privind traducerea, retipărirea, reutilizarea ilustraţiilor, citatele, difuzarea prin mass-media, reproducerea pe microfilme sau orice alt mod şi stocarea în bănci de date. Sunt autorizate orice reproduceri fără perceperea taxelor aferente cu condiţia precizării sursei.