TEHNOLOGIA BLOCKCHAIN, ALTERNATIVĂ A SISTEMULUI BANCAR TRADIȚIONAL
Keywords:
Blockchain, tranzacții;, criptomonede;, descentralizare;, evoluție
Abstract
Odată cu apariția noilor tehnologii și a trendului ascendent de digitalizare, sectorul financiar se remodelează, evoluează și se adaptează pentru a-și îmbunătăți eficacitatea și pentru a ține pasul cu nevoile oamenilor. Una dintre cele mai actuale tehnologii care are potențialul de a dezvolta sectorul financiar este tehnologia Blockchain. Ideea principală a acestei tehnologii este aceea că se bazează pe un registru public descentralizat, care permite efectuarea tranzacțiilor într-un mod sigur, eficient și care deține o serie de avantaje ce nu se regăsesc în sistemul bancar tradițional pe care îl cunoaștem. Blockchain și criptomonedele ar putea deveni una dintre cele mai importante inovații în sectorul financiar, capabile să dea naștere unei economii digitale, bazată pe descentralizare, datorită faptului că dețin caracteristici care optimizează și simplifică efectuarea tranzacțiilor, fără necesitatea unui intermediar, în comparație cu sistemul tradițional bancar.
References
Ammous, Saifedean. 2018. The Bitcoin Standard, The descentralized Alternative to Central Banking.New Jersey: Wiley.
Antonopolous, Andreas M. 2017. Mastering Bitcoin. Sebastopol: O'Reilly.
Auer, Raphael și David Tercero-Lucas. 2021. "Distrust or speculation? The socioeconomic drivers of US cryptocurrency investments." BIS Working Papers. No 951. Bank for International Settlements.
https://www.bis.org/publ/work951.pdf.
Balan, Rajesh Krishna și Narayanasamy Ramasubbu. 2009. "The Digital Wallet: Opportunities and Prototypes." Research Collection School of Computing and Information Systems (IEEE) 42 (4):
-102. https://ink.library.smu.edu.sg/sis_research/762/.Banca Națională a României. fără an. Pozițiile exprimate de către statele europene cu privire la monedele virtuale. Accesat noiembrie 25, 2021. https://www.bnr.ro/Pozițiile-exprimate-de-catre-stateleeuropene-cu-privire-la-monedele-virtuale-12132-Mobile.aspx.
Bitcoin.org. fără an. Securizarea portofelului tău. Accesat noiembrie 25, 2021. https://bitcoin.org/ro/securizeaza-portofelul#offline.
Chen, Yan și Cristiano Bellavitis. 2019. "Decentralized Finance: Blockchain Technology and the Quest for an Open Financial System." Stevens Institute of Technology School of Business Research Paper.
doi:http://dx.doi.org/10.2139/ssrn.3418557.
Christian, Conrad, Custovic Anessa și Ghysels Eric. 2020. "Long- and Short-Term Cryptocurrency Volatility Components: A GARCH-MIDAS Analysis." În Alternative Assets and Cryptocurrencies, de M.Hafner Christian, editor MDPI, 218. Journal of Risk and financial Management. doi:https://doi.org/10.3390/jrfm13010007.
Cuthbertson, Anthony. 2021. Crypto market now worth more than top dozen largest banks combined.
Accesat noiembrie 14, 2021. https://www.independent.co.uk/life-style/gadgets-and-tech/cryptomarket-cap-price-bitcoin-ethereum-2021-b1950555.htm.
Dragomir, Florentina Loredana. 2016. "Models of Trust and Reputation in eCommerce." Acta Universitatis Danubius. Œconomica. Editura Universitară Danubius: 12 (6): 235-242.
Dragomir, Florentina Loredana, Cristian Ștefan Dumitriu și Alina Bărbulescu. 2021. "Recommendation Systems - Modeling Abusive Clauses in E-commerce." International Conference on Electrical, Computer, Communications and Mechatronics Engineering. IEEE. 1-4. doi:10.1109/ICECCME52200.2021.9590828.
Buletinul Universităţii Naţionale de Apărare "Carol I"Iunie, 2022 39
Dragomir, Florentina-Loredana, Gelu Alexandrescu și Florin Postolache. 2018. "Tools for Hierarchical Security Modeling." eLearning & Software for Education 4: 34-38. https://web.p.ebscohost.com/abstract?direct=true&profile=ehost&scope=site&authtype=crawler&jrnl=2066026X&AN= 129436870&h=pXR3RkPPoKePpS8JNSTcCkJWZh13Pe8tEielZO2KApQtYoHRRCWbB26zrG8BrvSATEee8gHQaH7CnQ60aqB6WA%3d%3d&crl=c&resultNs=AdminWebAuth&resultLocal=Er.
Erik, Feyen, Frost Jon, Gambacorta Leonardo, Natarajan Harish și Saal Matthew. 2021. "Fintech and the digital transformation of financial services: implications for market structure and public policy." BIS Papers, 13 July, ed. 117: 53.
Frisby, Dominic. 2014. Bitcoin: The Future of Money? London: Unbound.
Laerte, Peotta, D. Holtz Marcelo, M. David Bernardo, G. Deus Flavio, și de Sousa Jr Rafael Timóteo. 2011. "A formal Classification of internet Banking attacks and vulnerabilities." International Journal of Computer Science & Information Technology 3 (1): 186. doi:10.5121/ijcsit.2011.3113.
Martino, Pierluigi. 2021. Blockchain and Banking. Cham: Palgrave Macmillan. doi:https:/ /doi.org/10.1007/978-3-030-70970-9.
Michael, Crosby, Nachiappan, Pattanayak Pradhan, Verma Sanjeev, și Kalyanaraman Vignesh. 2016.
"BlockChain Technology: Beyond Bitcoin." Applied Innovation Review. No.2. Berkeley: Sutardja Center for Entrepreneurship & Technology. https://j2-capital.com/wp-content/uploads/2017/11/AIR-2016-Blockchain.pdf.
Miller, Riel, Wolfgang Michalski și Barrie Stevens. 2002. "The Future of Money." The Future of Money.Luxembourg: OECD.
Nakamoto, Satoshi. fără an. "Bitcoin: A Peer-to-Peer Electronic Cash System." Bitcoin.org. Accesat noiembrie 25, 2021. https://bitcoin.org/bitcoin.pdf.
Osigner, Joanna. 2021. The World's Cryptocurrency Is Now Worth More Than $3 Trillion. Accesat noiembrie 25, 2021. https://time.com/6115300/cryptocurrency-value-3-trillion/.Renteria, Nelson, Tom Wilson și Karin Strohecker. 2021. In a world first, El Salvador makes bitcoin legal tender. Accesat octombrie 20, 2021. https://www.reuters.com/world/americas/el-salvadorapproves-first-law-bitcoin-legal-tender-2021-06-09/.
Robertson, Harry. 2021. A third of El Salvador population is actively using bitcoin wallet Chivo,
President Nayib Bukele Says. Accesat noiembrie 10, 2021. https://markets.businessinsider.com/news/currencies/el-salvador-bitcoin-crypto-chivo-wallet-president-nayib-bukele-2021-06-09/.
Stein, Mara Lemos. 2017. "The Morning Risk Report: Terrorism Financing Via Bitcoin May be Exaggerated." Wall Street Journal 4. Accesat noiembrie 20, 2021. https://www.wsj.com/articles/BL-252B-12305.
Stinson, Douglas R. 2005. Cryptography Theory and Practice. Ontario: Taylor & Francis Group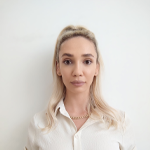 Downloads
License
Articolele publicate sunt supuse legii copyright-ului. Toate drepturile sunt rezervate Universităţii Naţionale de Apărare "Carol I", indiferent dacă se are în vedere întregul material sau o parte a acestuia, în special drepturile privind traducerea, retipărirea, reutilizarea ilustraţiilor, citatele, difuzarea prin mass-media, reproducerea pe microfilme sau orice alt mod şi stocarea în bănci de date. Sunt autorizate orice reproduceri fără perceperea taxelor aferente cu condiţia precizării sursei.