CONSIDERAȚII PRIVIND DESIGNUL ACȚIUNILOR DE RIPOSTĂ ANTIAERIANĂ ÎN SPAȚIUL AERIAN ACTUAL
Keywords:
ameninţare aeriană; VSHORAD; SHORAD; TEWA; artă operativă.
Abstract
Dezvoltarea tehnologică fără precedent în domeniul armelor și munițiilor întrebuințate în spațiul aerian, la înălțimi mici și foarte mici, reprezintă una dintre provocările majore la adresa sistemelor clasice de ripostă antiaeriană. Pentru aceasta, specialiștii militari din armatele moderne acordă o atenție deosebită noilor posibilități de amenințare pe calea aerului și caută soluții pentru menținerea unei situații de echilibru în sfera securității spațiului aerian. În acest sens, sunt identificate o serie de transformări ale sistemelor de rachete antiaeriene VSHORAD, SHORAD. Soluțiile tehnice și tactice se referă, în principal, la creșterea posibilităților sistemelor de arme și muniții care pot fi utilizate la realizarea algoritmului specific de luptă cu inamicul aerian prin aplicarea anumitor metode specifice, TEWA. În acest demers științific, am evidențiat posibilitățile de acțiune pe calea aerului la înălțimi mici și foarte mici, ca punct de plecare în devenirea actuală a sistemelor de luptă antiaeriene, prin care, aplicându-se arta operativă, poate fi compensat temporar decalajul tehnologic existent între amenințarea aeriană și riposta antiaeriană
References
*** FM 3-09.34 Kill Box Tactics and Multiservice Procedures, https://publicintelligence.net/fm-3-09-34-kill-box-tactics-and-multiservice-procedures
*** Join/Interagency SMARTbook: Joint strategic & operational planing, The Lightning Press Ferlemann, 2019.
Iversen F. Thomas, Mobile and Netted Air Defence Systems, DK-8520 Lystrup, Denmark.
Johansson Fredrik, Falkman Göran, SWARD: System for Weapon Allocation Research & Development, University of Skövde School of Informatics, https://www.researchgate.net/publication/224218743_SWARD_System_for_weapon_allocation_research_development
Robbins P. Stephen, Organizational Theory: Structure, Design, and Applications, Prentice Hall, New Jersey, 1990.
Roman Daniel, Riposta antiaeriană a forţelor terestre din perspectiva modelelor conceptuale de lucru colaborativ, Editura Universităţii Naţionale de Apărare "Carol I", Bucureşti, 2017.
Şerbeszki Marius, Militarizarea Mării Negre, Conferința Gândirea militară modernă, București, 2019, https://gmr.mapn.ro/app/webroot/fileslib/upload/files/arhiva%20GMR/2019%20gmr/Conferinta%20GMR%202019/GMR_CONF%20ro_Serbeszki.pdf
Wade M. Norman, "The Battle staff", SMARTbook third revised edition: Guide to designing, planning & conducting military operations, The Lightning Press, 2019.
https://www.defesanet.com.br/en/iaie/noticia/36678/IAI-s-Barak-Air-and-Missile-Defense-System-uses-network-centered-technology-to-create-a-hermetic-shield/
https://defense-update.com/20210419_barak-er.html
https://caspiannews.com/news-detail/armenia-threatens-azerbaijan-with-use-of-ballistic-missiles-2020-9-28-45/
https://www.middleeasteye.net/news/azerbaijan-armenia-israel-russia-missile-fired-shot-down;
https://caspiannews.com/news-detail/armenia-used-iskander-missiles-against-azerbaijan-in-karabakh-war-says-armenian-expert-2021-9-23-0/
https://www.airuniversity.af.edu/JIPA/Display/Article/2743721/the-second-nagorno-karabakh-war-takeaways-for-singapores-ground-based-air-defen/
https://www.researchgate.net/figure/A-number-of-OODA-loops-in-parallel-22_fig2_288970156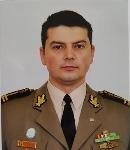 Downloads
License
Copyright (c) 2021 Buletinul Universității Naționale de Apărare "Carol I"
This work is licensed under a Creative Commons Attribution-NonCommercial 4.0 International License.
Articolele publicate sunt supuse legii copyright-ului. Toate drepturile sunt rezervate Universităţii Naţionale de Apărare "Carol I", indiferent dacă se are în vedere întregul material sau o parte a acestuia, în special drepturile privind traducerea, retipărirea, reutilizarea ilustraţiilor, citatele, difuzarea prin mass-media, reproducerea pe microfilme sau orice alt mod şi stocarea în bănci de date. Sunt autorizate orice reproduceri fără perceperea taxelor aferente cu condiţia precizării sursei.