PROMOVAREA DIPLOMAȚIEI DIGITALE PRIN EDUCAȚIE
Keywords:
diplomație digitală; relații internaționale; tehnologia comunicării.
Abstract
Implementarea tehnologiilor specifice tehnologiei informației și comunicării în domeniul relațiilor internaționale a generat schimbări importante, inclusiv emergența domeniului diplomației digitale, cu provocările aferente unui nou început. În acest articol, ne propunem să analizăm în ce măsură diplomația este pregătită să facă față specificului contemporan și, totodată, să argumentăm pentru nevoia de a reconstrui modelul de pregătire a diplomatului în așa fel încât acesta să poată să devină competitiv, indiferent de direcția neașteptată pe care societatea ar putea să o urmeze. Din punctul nostru de vedere, organizațiile de cercetare din România (INCD și universități cu specific conex) sunt cele care trebuie să dea direcțiile de urmat în conceptualizarea programelor de pregătire a diplomaților digitali (inclusiv a celor formați înainte de apariția acestor noi platforme și instrumente dedicate comunicării cu publicul).
References
Bjola C., Digital Diplomacy and the Bubble Effect: The NATO Scenario, Los Angeles: USC Center on Public Diplomacy, 8 martie 2016, http://uscpublicdiplomacy.org/blog/digital-diplomacy-and-bubble-effect-nato-scenario
Bjola C., "Getting Digital Diplomacy Right: What Quantum Theory Can Teach Us about Measuring Impact", Global Affairs 2, nr. 3, 2016.
Bjola C., Cassidy J., "Gone Digital: Digi-tal Diplomacy at the University of Oxford", Border Crossing 1, nr. 2/2015.
Bjola C., Pamment J., "Digital Containment: Revisiting Containment Strategy in the Digital Age", Global Affairs 2, nr. 2, 2016.
Crabb C.V. Jr., American foreign policy in the nuclear age, 3rd ed., Editor Harper & Row, New York, 1972.
Davidson N., "What Are the Key Emotional Triggers for Online Video?", MWP Digital Media, 4 decembrie 2013, https://mwpdigitalmedia.com/blog/key-emotional-triggers-online-video/
Ferrara E., Yang Z., "Measuring Emotional Contagion in Social Media", PLOS ONE 10, no. 11/November 2015, http://journals.plos.org/plosone/article?id=10.1371/journal.pone.0142390
Jensen N.D., Harmata N., What to Expect when You're Expecting Bots?, Center for European Policy Analysis, Washington DC, 2017, http://infowar.cepa.org/EN/what-to-expect-when-youre-expecting-bots
Knoepfel P., Larrue C., Hill M., Varone F., Public Policy Analysis, Bristol University Press, Bristol, 2011.
Newberg M., "As Many as 48 Million Twitter Accounts Aren't People, Says Study", CNBC, 10 martie 2017, https://www.cnbc.com/2017/03/10/nearly-48-million-twitter-accounts-could-be-bots-says-study.html
Nimmo B., #BotSpot: Twelve Ways to Spot a Bot, Atlantic Council's Digital Forensic Research Lab, 2017, https://medium.com/dfrlab/botspot-twelve-ways-to-spot-a-bot-aedc7d9c110c
Salovey P., Sluyter D.J., Emotional Development and Emotional Intelligence: Educational Implications, Editor Basic Books, New York, 1997.
Valášek T., How Artificial Intelligence Could Dis-rupt Alliances, Carnegie Europe, 31 august 2017, https://medium.com/@Carnegie_Europe/how-artificial-intelligence-could-disrupt-alliances-9fdb98b4c11d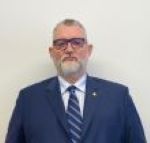 Downloads
License
Copyright (c) 2021 Buletinul Universității Naționale de Apărare "Carol I"
This work is licensed under a Creative Commons Attribution-NonCommercial 4.0 International License.
Articolele publicate sunt supuse legii copyright-ului. Toate drepturile sunt rezervate Universităţii Naţionale de Apărare "Carol I", indiferent dacă se are în vedere întregul material sau o parte a acestuia, în special drepturile privind traducerea, retipărirea, reutilizarea ilustraţiilor, citatele, difuzarea prin mass-media, reproducerea pe microfilme sau orice alt mod şi stocarea în bănci de date. Sunt autorizate orice reproduceri fără perceperea taxelor aferente cu condiţia precizării sursei.