SOMALIA – STUDIU DE CAZ PRIVIND FRAGMENTAREA UNUI STAT OMOGEN ETNIC ŞI CONFESIONAL
Keywords:
Somalia; Cornul Africii; Golful Aden; Somaliland; Puntaland; piraterie maritimă; terorism; secesionism
Abstract
Orice curs de geopolitică internă a statului începe prin a afirma că stabilitatea internă şi integritatea teritorială sunt rezultatul interacţiunii dintre forţele secesioniste, centrifuge, şi forţele unificatoare, centripete. Acelaşi curs de geopolitică mai spune că omogenitatea etnică şi confesională se înscrie în categoria celor mai puternice forţe centripete, alături de o formă cât mai rotundă a teritoriului statal, de centralitatea capitalei, de o distribuţie uniformă a infrastructurii de transport şi comunicaţii, de o distribuţie cât mai echitabilă a bogăţiei, de o puternică idee şi voinţă naţională. Somalia este un stat omogen etnic şi confesional. Mai mult, toţi aceşti etnici nu îşi arogă o altă identitate în afara celei somaleze şi cu toţii vorbesc limba somali, limba oficială a statului, alături de arabă – limba Coranului. În Somalia nu se înregistrează uriaşa diversitate lingvistică specifică altor state africane postcoloniale, nu există diferenţe cultural-civilizaționale, nu există discrepanţe majore în privinţa dezvoltării regionale şi a distribuţiei infrastructurii de comunicaţii şi transport în teritoriu. Şi, cu toate acestea, statul somalez reprezintă expresia noţiunii de stat eşuat, răvăşit de război civil, de secesionism, de piraterie maritimă, de terorism, de criminalitate organizată şi de insecuritate. În ultimii ani, Somalia a fost plasată constant în rândul celor mai periculoase destinaţii de pe glob. În prima jumătate a anului 2021, ea se situa pe locul al şaselea în clasamentul celor mai riscante destinaţii turistice, după Afganistan, Siria, Irak, Sudanul de Sud şi Yemen[i]. Care sunt cauzele secesionismului somalez şi ale prăbuşirii statului? Şi, dacă ar fi să ierarhizăm, în funcţie de intensitatea efectului, factorii secesionişti care acţionează pe teritoriul Somaliei, care ar fi ordinea acestora?
[i] *** "Most Dangerous Countries in the World", World Population Review, https://worldpopulationreview.com/country-rankings/most-dangerous-countries, accesat la 11.07.2021.
References
*** "Most Dangerous Countries in the World", World Population Review, https://worldpopulationreview.com/country-rankings/most-dangerous-countries
*** Abdullahi Yusuf Ahmed resigns as President of Somalia, Formae Mentis NGO, 29.12.2008, http://formaementis.wordpress.com/2008/12/29/abdullahi-yusuf-ahmed-resigns-as-president-of-somalia/
*** Africa Crisis Response Initiative, http://www.globalsecurity.org/military/agency/dod/acri.htm
*** Ethiopia/Ogaden (1948-present), University of Central Arkansas, https://uca.edu/politicalscience/dadm-project/sub-saharan-africa-region/69-ethiopiaogaden-1948-present
*** File:Gulf of Aden map.png, Wikipedia, the free encyclopedia, http://en.wikipedia.org/wiki/File:Gulf_of_Aden_map.png
*** GDP per capita (current US$) – Somalia, https://data.worldbank.org/indicator/NY.GDP.PCAP.CD?locations=SO
*** Great Somalia League, 1960, UNBISnet, http://unbisnet.un.org:8080/ipac20/ipac.jsp?session=1Q4103621A49V.387108&profile=bib&uri=link=3100007~!461493~!3100001~!3100040&aspect=alpha&menu=search&ri=1&source=~!horizon&term=GREAT+SOMALIA+LEAGUE.&index=#focus
*** How Italy was defeated in East Africa in 1941, Imperial War Museums, https://www.iwm.org.uk/history/how-italy-was-defeated-in-east-africa-in-1941
*** Leaders of Somalia, http://www.terra.es/personal2/monolith/somalia.htm
*** Mortality and life expectancy statistics, Eurostat, mai 2021, https://ec.europa.eu/eurostat/statistics-explained/index.php?title=Mortality_and_life_expectancy_statistics#Infant_mortality
*** News-Africa: So who is Ali Mohamed Gedi?, 05.11.2004, http://www.iol.co.za/index.php?set_id=1&click_id=68&art_id=qw1099640160473B254
*** Somalia Map with Cities and Regions, https://www.mappr.co/political-maps/somalia-map/
*** Somalia, Supreme Revolutionary Council, http://www.somalinet.com/library/somalia/0033/
*** Somalia, CIA – The World Factbook, https://www.cia.gov/library/publications/the-world-factbook/geos/so.html
*** Somalia: Gross domestic product (GDP) in current prices from 2016 to 2026, Statista, https://www.statista.com/statistics/863078/gross-domestic-product-gdp-in-somalia/
*** The international Conference in support of the Somali Institutions and the African Union Mission in Somalia, 22-23 April, Brussels, http://www.un-somalia.org/
*** UN: Somalia Will Remain Largest Humanitarian Crisis, 25.01.2012 http://www.voanews.com/content/un-somalia-will-remain-largest-humanitarian-crisis-in-the-world--138113363/151126.html
*** Wars between the East African neighbors of Ethiopia and Somalia, http://www.historyguy.com/ethiopia_somali_wars.html
Alexe Vladimir, "Războaiele cu procură din Africa", Dosare Ultrasecrete, Ziua, 13.01.2007.
Barden Justine, The Bab el-Mandeb Strait is a strategic route for oil and natural gas shipments, US Energy Information Administration, 27.08.2019, https://www.eia.gov/todayinenergy/detail.php?id=41073
Bowden Mark, "The Legacy of Black Hawk Down", Smithsonian Magazine, ianuarie/februarie 2019, https://www.smithsonianmag.com/history/legacy-black-hawk-down-180971000/
Castagno Margaret, "Historical Dictionary of Somalia", African Historical Dictionaries, No. 6, The Scarecrow Press, Metuchen, N.J., 1975.
Chothia Farouk, "Ahmed Abdi Godane: Somalia's killed al-Shabab leader", BBC Africa, 09.09.2014, https://www.bbc.com/news/world-africa-29034409
Clayton Jonathan, "Somalia's secret dumps of toxic waste washed ashore by tsunami", The Times, 04.03.2005, https://www.thetimes.co.uk/article/somalias-secret-dumps-of-toxic-waste-washed-ashore-by-tsunami-hk36dwtnp8j
Eshete Tibebe, "Towards A History Of The Incorporation Of The Ogaden: 1887-1935", Journal of Ethiopian Studies, Vol. 27, No. 2 (December 1994), https://www.jstor.org/stable/41966038
Henze Paul B., Layers of Time: A History of Ethiopia, Palgrave, New York, 2000.
Ingiriis Mohamed Haji, Who Assassinated the Somali President in October 1969? The Cold War, the Clan Connection, or the Coup d'État, 15.03.2017, https://www.tandfonline.com/doi/abs/10.1080/19392206.2017.1305861
Janzen Jörg H.A., Somalia, Encyclopedia Britannica, https://www.britannica.com/place/Somalia
Keller E.J., "The politics of State Survival: Continuity and Change in Ethiopian Foreign Policy", The Annals of the American Academy of Political and Social Science, 01.01.1987.
Lumezeanu Lucian, "Piraţii somalezi au stricat jocurile geopolitice din Africa de Est", Curentul, 08.10.2008, https://www.curentul.info/in-lume/piratii-somalezi-au-stricat-jocurile-geopolitice-din-africa-de-est/
McKittrick David, "Abdullahi Yusuf Ahmed: Warlord who as president failed to restore order to Somalia", The Independent, 30 March 2012, https://www.independent.co.uk/news/obituaries/abdullahi-yusuf-ahmed-warlord-who-president-failed-restore-order-somalia-7604011.html
Moreau-Defarges Philippe, Relaţii internaţionale după 1945, Institutul European, Bucureşti, 2001.
Popescu Alba Iulia Catrinel, Analize incomode, Editura Militară, București, 2020.
Simon Sam, Why are there so many military bases in Djibouti?, 30.06.2020, https://medium.com/@LongTwentiethCentury/why-are-there-so-many-military-bases-in-djibouti-f8c579e961d5
Sterioti Anthony, The Significance of China's "String of Pearls Strategy", 09.04.2017, https://papers.ssrn.com/sol3/papers.cfm?abstract_id=2951903
Van den Berg Willem, Jos Meester, Turkey in the Horn of Africa: Between the Ankara Consensus and the Gulf Crisis, Clingendael Institute, 01.05.2019, https://www.jstor.org/stable/resrep21324?seq=1#metadata_info_tab_contents
Vișan Gh., La vânătoare de pirați!, 20.03.2012, http://civitaspolitics.org/2012/03/20/la-vanatoare-de-pirati/
Ware Gilbert, Somalia: From Trust Territory to Nation, 1950-1960, Phylon (1960-) Vol. 26, No. 2 (2nd Qtr., 1965), Clark Atlanta University, https://www.jstor.org/stable/273632
Willan H.F., Somalia, the Gulf of Aden, and Piracy: An overview, and recent developments, http://www.hfw.com/publications/client-briefings/somalia,-the-gulf-of-aden,-and-piracy-an-overview,-and-recent-developments
Woodward Peter, The Horn of Africa-Politics and international relations, London, Tauris Academic Studies, New York, 1996, http://books.google.at/books?id=9RPO0BL24uQC&pg=PA67&lpg=PA67&dq=Supreme+Revolutionary+Council+Somalia&source=bl&ots=YB4hP97jgm&sig=LzkndNNE4huVrrr7Zl2z5Wo_A58&hl=de&ei=Yf8PSsq5KMvu_AaGyKSqBA&sa=X&oi=book_result&ct=result&resnum=8#PPA68,M1
https://www.britannica.com
https://www.worldatlas.com
http://www.somalilandgov.com
http://www.who.int/hiv/HIVCP_SOM.pdf
https://www.cia.gov/library/publications/the-world-factbook/geos/so.html#People
http://www.icc-ccs.org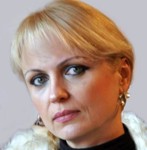 Articolele publicate sunt supuse legii copyright-ului. Toate drepturile sunt rezervate Universităţii Naţionale de Apărare "Carol I", indiferent dacă se are în vedere întregul material sau o parte a acestuia, în special drepturile privind traducerea, retipărirea, reutilizarea ilustraţiilor, citatele, difuzarea prin mass-media, reproducerea pe microfilme sau orice alt mod şi stocarea în bănci de date. Sunt autorizate orice reproduceri fără perceperea taxelor aferente cu condiţia precizării sursei.