MANAGEMENTUL SPECTRULUI RADIO ÎN ACȚIUNILE MILITARE MODERNE
Keywords:
managementul spectrului radio; UAS; comunicații radio; spectru de frecvențe spațiale; 5G; CEMA.
Abstract
Pentru dezvoltarea continuă a serviciilor de comunicații și informatice în domeniul civil și militar, într-o eră a digitalizării în care necesitatea atribuirii, alocării sau asignării unui număr mult mai mare de benzi de frecvențe este esențială, se impune adoptarea, la nivel național și internațional, a unor reguli și ghiduri de bune practici privind partajarea spectrului radio către utilizatori și gestionarea eficientă a acestuia. Valorificarea tehnologiilor moderne și/sau emergente implicate în acțiunile militare actuale sau viitoare este dependentă de modul de utilizare a spectrului radio într-un mediu operațional electromagnetic din ce în ce mai congestionat, contestat și constrâns.
References
*** AC/322(CP/3)D(2016)0005-COR3, NATO Joint Civil/Military Frequency Agreement (NJFA), 14 february 2017.
*** Hotărârea de Guvern nr. 429, din 20 iunie 2019, pentru aprobarea Strategiei 5G pentru România, Anexă.
ATP 3-13.1, The Conduct of Information Operations, Headquarters, Department of the Army, Washington DC, 4 october 2018.
[Department of Defense], Electromagnetic Spectrum Superiority Strategy, octombrie 2020.
[NATO], ACP-190 NATO Supplement-1 (C), NATO Guide to Spectrum Management in Military Operations, 2015.
Gl.mr.dr. Becheru Valentin, mr.dr. Iorga Benedictos, mr. Stan Adrian, cpt.ing. Chioseaua Laurențiu, lt. Lincă Valeria, Studiu privind interconectarea operațională și tehnică a sistemelor de telecomunicații și IT ale armatei cu cele ale serviciului de telecomunicații speciale și cu cele ale operatorilor privați, în scopul creșterii viabilității și continuității în funcționare în caz de calamități naturale și în alte situații periculoase, Editura AOSR, București, 2020.
LTC. Haider André, Introduction ‒ A Comprehensive Approach to Countering Unmanned Aircraft Systems, Joint Air Power Competence Centre, Kalkar, Germania, 2021.
Ing. Ungureanu Cristian, ing. Lupu Octavian-Nicolae, "Monitorizarea spectrului radio destinat radiocomunicațiilor spațiale", Revista comunicațiilor și informaticii nr. 1/2021, Sibiu.
Wade M. Norman, The Cyberspace Operations & Electronic Warfare SMARTbook, The Lightning Press, Lakeland, FL, USA, 2019.
https://www.ancom.ro/spectru-radio_2749
https://www.google.com/url?sa=t&rct=j&q=&esrc=s&source=web&cd=&cad=rja&uact=8&ved=2ahUKEwjcz7z2rZfyAhV-gf0HHRz_AigQFnoECAgQAw&url=https%3A%2F%2 Fwww.ntia.doc.gov%2Flegacy%2Fosmhome%2F;presentations%2Fhammond_0610.pdf& usg=AOvVaw1Y60hcV5O_zYa2urlpCyIY
https://www.google.com/url?sa=t&rct=j&q=&esrc=s&source=web&cd=&ved=2ahUKEwj4wqbY3ZryAhXovKQKHf5MD4QQFnoECAoQAw&url=https%3A%2F%2Fitso.int%2Fwp-content%2Fuploads%2F2018%2F04%2FDay-1-ITU-2-Spectrum-and-Int-Regulartoy-Framwork.pdf&usg=AOvVaw0CVaIL0OkNJYOmMsb19VdO
https://www.google.com/url?sa=t&rct=j&q=&esrc=s&source=web&cd=&ved=2ahUKEwje2Z743ZzyAhXagP0HHd7rCiMQFnoECBQQAw&url=https%3A%2F%2Fwww.ancom.ro%2Fuploads%2Fforms_files%2FCaiet_de_sarcini_procedura_01_07_20211625147871.pdf&usg=AOvVaw3d2FZFEgTGgkdcRmy1pFUX
https://www.itu.int/dms_pub/itu-r/opb/rep/R-REP-F.2416-2018-PDF-E.pdf
https://www.itu.int/en/ITU-R/information/Pages/emergency-bands.aspx
https://www.itu.int/en/myitu/News/2020/01/24/14/40/WRC19-identifies-additional-frequency-bands-for-5G
https://www.japcc.org/the-dimension-of-the-electromagnetic-spectrum/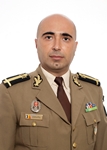 Downloads
License
Copyright (c) 2021 Buletinul Universității Naționale de Apărare "Carol I"
This work is licensed under a Creative Commons Attribution-NonCommercial 4.0 International License.
Articolele publicate sunt supuse legii copyright-ului. Toate drepturile sunt rezervate Universităţii Naţionale de Apărare "Carol I", indiferent dacă se are în vedere întregul material sau o parte a acestuia, în special drepturile privind traducerea, retipărirea, reutilizarea ilustraţiilor, citatele, difuzarea prin mass-media, reproducerea pe microfilme sau orice alt mod şi stocarea în bănci de date. Sunt autorizate orice reproduceri fără perceperea taxelor aferente cu condiţia precizării sursei.