EVALUAREA DIPLOMAȚIEI DIGITALE CA FORMĂ DE PROIECȚIE A PUTERII PERSUASIVE ÎN MISIUNILE PSAC ALE UE
Keywords:
diplomație digitală; relații internaționale; teoria practicii internaționale; PSAC.
Abstract
În acest articol, ne propunem să analizăm diplomația digitală a Uniunii Europene din perspectiva modului în care aceasta se poate transforma într-un instrument de putere. Analiza va fi realizată prin teoria practicii internaționale, astfel încât să poată fi identificate modalitățile de proiecție a puterii soft în misiunile PSAC (Politica de Securitate și Apărare Comună) pentru gestionarea unui mediu internațional afectat de crize și conflicte.
References
Adler E., Pouliot V., International Practices, Cambridge University Press, Cambridge, 2011, https://1lib.eu/book/2352768/637506
Cornago N., Plural Diplomacies: Normative Predicaments and Functional Imperatives, Brill, Boston, 2013, https://1lib.eu/book/2342279/d7719c
Duvall R., Chowdhury A., "Practices of Theory", International Practices, editat de Emanuel Adler și Vincent Pouliot, Cambridge University Press, 2011.
Goertz G., Social science concepts: a user's guide, NJ: Princeton University Press, Princeton, 2005.
Hall T., K. Yarhi-Milo, "The Personal Touch: Leaders' Impressions, Costly Signaling, and assessments of Sincerity în International Affairs", International Studies Quarterly 56(3), 2012, pp. 560-573, https://scholar.princeton.edu/sites/default/files/ISQ-KerenYarhiMilo%26ToddHall-Sept2012_0.pdf
Hopf T., "The Logic of Habit în International Relations", European Journal of International Relations 16(4), 2010, https://journals.sagepub.com/doi/abs/10.1177/1354066110363502
Jönsson C., Hall M., Essence of Diplomacy (Studies în Diplomacy and International Relations), Palgrave Macmillan, UK, 2005.
Kahneman D., Thinking, Fast and Slow, Farrar, Straus & Giroux, New York, 2011.
Kott A. & Citrenbaum G. (Eds.), Estimating impact, Springer, New York, 2010, https://link.springer.com/chapter/10.1007/978-3-319-51935-7_4
Kurbalija J., Knowledge and Diplomacy, Msida, DiploProjects, Malta, 1999, https://www.diplomacy.edu/resources/general/knowledge-management-and-diplomacy
Nye S.J., "Soft Power and Public Diplomacy Revisited", The Hague Journal of Diplomacy, Issue 14, 2019, https://www.hks.harvard.edu/publications/soft-power-and-public-diplomacy-revisited
Nye J.S., "Soft power: the means to success în world politics", 1st ed., Public Affairs, New York, 2004.
Rothman B.R., "Revising the soft power concept: what are the means and mechanisms of soft power?", Journal of Political Power, 4:1, 2011, http://dx.doi.org/10.1080/2158379X.2011.556346
Waltz K.N., Theory of International Politics, McGraw-Hill, New York, 1979.
Yarhi-Milo K., "In the Eye of the Beholder: How Leaders and Intelligence Communities Assess the Intentions of Adversaries", International Security 38(1), 2013, https://www.mitpressjournals.org/doi/pdfplus/10.1162/ISEC_a_00128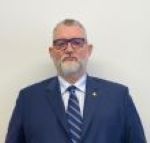 Downloads
License
Copyright (c) 2021 Buletinul Universității Naționale de Apărare "Carol I"
This work is licensed under a Creative Commons Attribution-NonCommercial 4.0 International License.
Articolele publicate sunt supuse legii copyright-ului. Toate drepturile sunt rezervate Universităţii Naţionale de Apărare "Carol I", indiferent dacă se are în vedere întregul material sau o parte a acestuia, în special drepturile privind traducerea, retipărirea, reutilizarea ilustraţiilor, citatele, difuzarea prin mass-media, reproducerea pe microfilme sau orice alt mod şi stocarea în bănci de date. Sunt autorizate orice reproduceri fără perceperea taxelor aferente cu condiţia precizării sursei.