PROVOCǍRI LA ADRESA SECURITǍŢII SOCIETALE ȊN UNIUNEA EUROPEANǍ
Abstract
Securitatea societală se referă, în esență, la durabilitatea modelelor tradiționale de limbă, cultură, tradiții, religie, identitate națională, în condiții acceptabile pentru evoluție. Uniunea Europeană este atât un spațiu în care trăiesc peste 430 de milioane de locuitori (nativi, minorități, imigranți), cât și un spațiu al multor culturi și al manifestării securității societale. Consolidarea rezilienței statale și societale în interiorul UE și în vecinătate contribuie la diminuarea și stoparea diverselor amenințări la adresa securității. La consolidarea rezilienței societale contribuie în mod hotărâtor eforturile politice naționale pentru reducerea vulnerabilităților, favorizarea pluralismului, conviețuirii și respectului, precum și aprofundarea relațiilor cu minoritățile naționale, cu populațiile indigene și cu imigranții.
Prin articolul prezent, dorim să scoatem în evidență aspecte teoretice ale securității societale, ȋn general, dar și unele provocări la adresa securității societale în Uniunea Europeană.
References
*** Rezoluția Consiliului UE cu privire la strategia europeană în favoarea multilingvismului, 21 noiembrie 2008.
*** Shared Vision, Common Action: A Stronger Europe. A Global Strategy for the European Union's Foreign and Security Policy, iunie 2016.
Buzan Barry, Popoarele, statele și frica. O agendă pentru studii de securitate internațională în epoca de după Războiul Rece, Editura Cartier, Chișinău, 2017.
Buzan Barry, Waever Ole, Jaap de Wilde, Securitatea. Un nou cadru de analiză, Editura CA Publishing, Cluj-Napoca, 2011.
Chifu Iulian, Nantoi Oazu, Sushko Oleksandr, Societal Security în the trilateral region of Romania-Ukraine- Republic of Moldova, Editura Curtea Veche, București, 2008.
Craig Paul, Burca de Grainne, Dreptul Uniunii Europene. Comentarii, jurisprudență şi doctrină, Ediția a IV-a, Editura Hamangiu, Bucureşti, 2009.
Fuerea Augustin, Manualul Uniuni Europene, Ediţia a V-a revizuită și adăugită după Tratatul de la Lisabona (2007/2009), Editura Universul Juridic, Bucureşti, 2011.
Marinescu Delia-Mihaela, "Respecting equal opportunities- a guarantee for maintaining societal security în Romania and în the European Union", Proceedings of the International Scientific Conference Strategies XXI "Romania în the New International Security Dynamics", The Fifth Annual Conference of the National Defence College, Bucharest, 26 iunie 2020.
Marinescu Delia-Mihaela, "Evoluția conceptelor de egalitate de şanse și migrație în legislaţia Uniunii Europene", Proceedings – The 16th International Scientific Conference Strategies XXI – "Global Security and Naţional Defence".
Rădulescu Dragoş-Lucian, Instituții internaționale de cooperare, Editura Pro Universitaria, București, 2012.
Rădulescu Dragoş-Lucian, Organizații regionale și politici de cooperare, Editura Pro Universitaria, București, 2013.
https://www.cambridge.org/core/services/aop-cambridge-core/content/view/E01C99D7CFA456A920605CACCE886482/S0260210503002493a.pdf/societal_security_and_social_psychology.pdf
https://ec.europa.eu/education/policies/linguistic-diversity_ro
https://ec.europa.eu/eurostat/statistics-explained/index.php/Migration_and_migrant_population_statistics
https://eeas.europa.eu/sites/eeas/files/eugs_review_web_0.pdf
http://www.edrc.ro/docs/docs/caietel_minEU-RO.pdf
https://eur-lex.europa.eu/legal-content/RO/TXT/HTML/?uri=CELEX:52015DC0240&from=RO
https://fra.europa.eu/sites/default/files/fra_uploads/fra-2018-february-monthly-migration-report-focus-local-communities-update_en.pdf
http://intercultural-europe.org/
https://link.springer.com/chapter/10.1007/978-3-540-75977-5_44
http://old.unibuc.ro/prof/sava_i/docs/res/2015dec7_Sava_Sec_Societala_final.pdf
http://www.societalsecurity.eu/uploads/Articles/EPC%20Working%20Paper%20No.
%2027. pdf#page=7
https://www.worldometers.info/population/countries-in-the-eu-by-population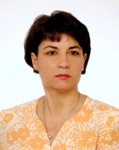 Downloads
License
Copyright (c) 2021 Buletinul Universității Naționale de Apărare "Carol I"
This work is licensed under a Creative Commons Attribution-NonCommercial 4.0 International License.
Articolele publicate sunt supuse legii copyright-ului. Toate drepturile sunt rezervate Universităţii Naţionale de Apărare "Carol I", indiferent dacă se are în vedere întregul material sau o parte a acestuia, în special drepturile privind traducerea, retipărirea, reutilizarea ilustraţiilor, citatele, difuzarea prin mass-media, reproducerea pe microfilme sau orice alt mod şi stocarea în bănci de date. Sunt autorizate orice reproduceri fără perceperea taxelor aferente cu condiţia precizării sursei.