ARTA OPERATIVĂ – COMPONENTĂ ESENȚIALĂ ÎN CADRUL DOCTRINEI NAVALE
Abstract
În contextul aparițiilor unor cauze generatoare de crize, ale căror surse se regăsesc în multitudinea de dispute de natură istorică, culturală, etnică, religioasă sau chiar educațională, adoptarea unei gândiri operative reprezintă o cerință de actualitate doctrinară. În acest context, folosirea artei operative reprezintă un deziderat fără de care existența unei doctrine ar fi lipsită de consistența gnoseologică.
References
*** Manualul de planificare a operațiilorEditura Militară, București, 2011.
*** Manualul de planificare a operațiilor, Editura Militară, București, 2016.
*** Doctrina Planificării Operațiilor în Armata României, București, 2013.
***Allied Command Operations, Comprehen-sive Operations Planning Directive COPD Interim V2.0, Supreme Headquarters Allied Power Europe, Belgium, 04.10.2013.
***AJP 01 (E), Allied Joint Doctrine, NSA, 2017.
***JOPP, Joint Operation Process Workbook, JMO Department, Naval War College, July 2013.
***Planner's Handbook for Operational Design, Suffolk, Virginia, 2011.
[Academia Română] Dicționarul Explicativ al Limbii Române, ediția a II-a, Editura Univers Enciclopedic, București, 1998.
Gray S. Colin, The Air Power Advantage in Future Warfare: The Need for Strategy, Airpower Research Institute, Maxwell Air Force Base, Alabama, 2007.
Nistor Florin, Să redescoperim ARTA OPERATIVĂ MARITIMĂ, Editura Universității Naționale de Apărare "Carol I", București, 2017.
Nozdrachov Oleksiy, Application of The Soviet Theory of "Deep Operation" during the 1939 Soviet – Jaapanesse Military Conflict in Mongolia, Forth Leavenworth, Kansas, 2010.
Schneider J. James, The Loose Marble – and the Origins of Operational Art, US Army War College, 1989.
Telp Claus, The Evolution of Operational Art, 1740 - 1813, From Frederick the Great to Napoleon, Frank Cass, 2005.
Vego Milan, A short history of operational art, Naval War College Faculty, 2007.
Vego N. Milan, Joint Operational Warfare – Theory and Practice, U.S. Naval War College, Second printing, 2009.
https://apps.dtic.mil/dtic/tr/fulltext/u2/a51770 7.pdf.
https://istoria.md/articol/844/Războiul_româ no_ungar_de_la_1919,_de_la_Tisa_la_Budapesta.
http://www.au.af. mil/au/awc/awcgate/army-usawc/modern_operations.pdf.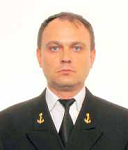 Downloads
License
Copyright (c) 2020 Buletinul Universității Naționale de Apărare "Carol I"
This work is licensed under a Creative Commons Attribution-NonCommercial 4.0 International License.
Articolele publicate sunt supuse legii copyright-ului. Toate drepturile sunt rezervate Universităţii Naţionale de Apărare "Carol I", indiferent dacă se are în vedere întregul material sau o parte a acestuia, în special drepturile privind traducerea, retipărirea, reutilizarea ilustraţiilor, citatele, difuzarea prin mass-media, reproducerea pe microfilme sau orice alt mod şi stocarea în bănci de date. Sunt autorizate orice reproduceri fără perceperea taxelor aferente cu condiţia precizării sursei.