IDENTIFYING POST-DISASTER PSYCHOLOGICAL REACTIONS AND POSSIBILITIES TO REDUCE POTENTIAL DAMAGES
Keywords:
disaster area; extreme weather; crisis intervention; psychological phenomena; post-traumatic stress disorder.
Abstract
Disasters can endanger and harm people's lives, health and properties, the basic living conditions of the population, the natural and built environment, and natural values. Therefore, one should always calculate with some kind of an accompanying psychic effect. It is important to deal with the analysis and presentation of psychic phenomena shortly or long after the disasters. In the present article, we are attempting to present a comprehensive summary of the issue. After systemizing the causes of disasters and the features of incident sites, we identify and map the expected psychic consequences, searching for protection options and solutions. The article discusses the psychological effects of terrorism as well.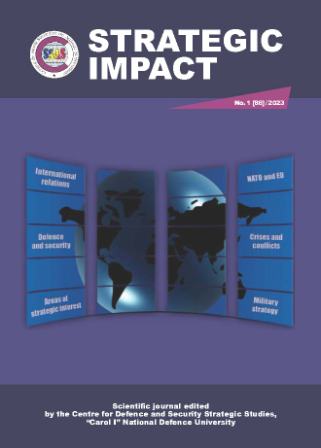 Downloads
Section
SECURITY AND MILITARY STRATEGY