PRESENCE OF INTELLIGENCE SERVICES ON FACEBOOK
Abstract
This study is based on the need to demonstrate the opportunity that social networks represent for the recruitment of human resources in terms of information that is constantly shared by users. We chose to focus on intelligence services because they are more reluctant than the other structures empowered to ensure national security in terms of social media activity.
Through this analysis we discovered that although many intelligence services own official pages on social networks, there are few intelligence services that share content on them. Of the 12 Facebook pages analyzed, we identified posts with content related to human resources recruitment only on the pages of four intelligence services.
References
Banerji, Rana. 2011. "Pakistan: Inter Services Intelligence Directorate (ISI) An Analytical Overview." Journal of Defence Studies 1-27.
Crilley, Rhys, and Louis Pears. 2021. "'No, we don't know where Tupac is': critical intelligence studies and the CIA on social media." Intelligence and National Security 599-614.
DataReportal. 2021. GLOBAL SOCIAL MEDIA STATS. https://datareportal.com/social-media-users.
Landon-Murray, Michael. 2015. "Social Media and U.S. Intelligence Agencies: Just Trending or a Real Tool to Engage and Educate?" Journal of Strategic Security 67-79.
McCulloh, Ian, Nathan Ellis, Onur Savas , and Paul Rodrigues. 2020. "Assessing e-Recruiting on Social Media: FBI Case Study." IEEE/ACM International Conference on Advances in Social Networks Analysis and Mining (ASONAM). Washington: DOI:10.1109/ASONAM49781.2020.9381351. 742-747.
Padyab, Ali, Tero Päivärinta, Anna Ståhlbröst, and Brigitta Bergvall-Kåreborn. 2016. "Facebook Users Attitudes towards Secondary." Thirty Seventh International Conference on Information Systems. Dublin. 1-20.
Shaffer, Ryan. 2015. "Unraveling India's Foreign Intelligence: The Origins and Evolution of the Research and Analysis Wing." International Journal of Intelligence and CounterIntelligence, 04 06: 252-289.
Tiwari, Anuj. 2021. These Are The World's Most Powerful Intelligence Agencies. 06 12. Accessed 02 17, 2022. https://www.indiatimes.com/trending/social-relevance/most-powerful-intelligence-agencies-542516.html.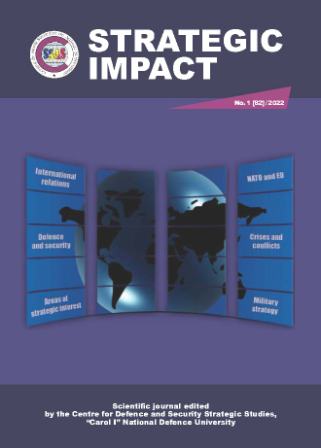 Downloads
Section
INFORMATION SOCIETY