A COMPARATIVE ANALYSIS OF THE COUNTER-TERRORISM CAPABILITIES OF SOME NATO MEMBER STATES
Abstract
Terrorism is a scourge that tends to become a normality in the everyday lives of the European citizens, despite the development of the systems that respond to the terrorist actions. The recent attacks in France (October 29, 2020) and Austria (November 02, 2020) confirm this sad reality. In this article, we aim to identify the directions of action of some European states that, in spite of being NATO partners, oppose the perception of the phenomenon of radicalization of Islamism, in order to combat terrorist actions.
Keywords: terrorism; radicalization; terrorist attacks; response; France; Turkey.
References
Andreescu Anghel, Radu Nicolae, De la "înfrângerea terorii" și "războiul sfânt" la "speranța libertății" (From "the defeat of terror" and "the holy war" to "the hope of freedom"), Rao Publishing House, Bucharest, 2015.
Cucu Alexandru Nicolae, "Turcia şi ameninţarea teroristă" (Turkey and the terrorist threat), Intelligence Magazine, December 22, 2016, http://intelligence.sri.ro/turcia-si-amenintarea-terorista/
Mișcoiu Sergiu, Un atentat ca o caricatură: islamismul în război cu Republica (An attack as a caricature: Islam in war with the Republic), http://pressone.ro/un-atentat-ca-o-caricatura-islamul-in-razboi-cu-republica
Oprea Gabriel, Botoș Ilie, Bogdan Vasile, Sistemul de răspuns la terorism (Terrorism response system), Military Publishing House Bucharest, 2014.
http://www.mediafax.ro/externe/video-atentatul-de-revelion-de-la-istanbul-erdogan-a-condamnat-dur-atacul-comis-in-clubul-de-noapte-bilantul-victimelor-cel-putin-39-de-morti-si-69-de-raniti-16045490
https://www.digi24.ro/stiri/externe/ue/atentat-terorist-cu-masina-capcana-in-turcia-3-oameni-au-murit-si-alti-doiau-fost-raniti-1155773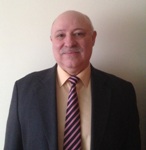 Downloads
License
The published articles are subject to copyright law. All rights are reserved to the "Carol I" National Defense University, regardless of whether all or part of the material are considered, especially the rights to translation, reprinting, re-use of illustrations, quotations, broadcasting through the media, reproduction on microfilms or any other way and storage in data banks. Any replicas without the associated fees are authorized provided the source is acknowledged.