CHALLENGES REGARDING SOCIETAL SECURITY IN THE EUROPEAN UNION
Abstract
Societal security essentially refers to the sustainability of traditional models of language, culture, traditions, religion, and national identity, under acceptable conditions for evolution. The European Union is both a space inhabited by over 430 million inhabitants (natives, minorities, immigrants) and a space of many cultures and the manifestation of societal security. Strengthening state and societal resilience within the EU and in the neighbourhood helps to reduce and stop various security threats. National political efforts to reduce vulnerabilities, foster pluralism, coexistence and respect, as well as deepen relations with national minorities, indigenous peoples and immigrants, make a decisive contribution to strengthening societal resilience.
Through this article we want to highlight theoretical aspects of societal security, but also some challenges to social security in the European Union.
Keywords: societal security; European Union; identity; threats; vulnerabilities; migration
References
*** Rezoluția Consiliului UE cu privire la strategia europeană în favoarea multilingvismului, 21 November 2008.
*** Shared Vision, Common Action: A Stronger Europe. A Global Strategy for the European Union's Foreign and Security Policy, June 2016.
Buzan Barry, Popoarele, statele și frica. O agendă pentru studii de securitate internațională în epoca de după Războiul Rece, Cartier Publishing House, Chișinău, 2017.
Buzan Barry, Waever Ole, Jaap de Wilde, Securitatea. Un nou cadru de analiză, CA Publishing, Cluj-Napoca, 2011.
Chifu Iulian, Nantoi Oazu, Sushko Oleksandr, Societal Security în the trilateral region of Romania-Ukraine- Republic of Moldova, Curtea Veche Publishing House, Bucharest, 2008.
Craig Paul, Burca de Grainne, Dreptul Uniunii Europene. Comentarii, jurisprudență şi doctrină, Ediția a IV-a, Hamangiu Publishing House, Bucharest, 2009.
Fuerea Augustin, Manualul Uniuni Europene, Ediţia a V-a revizuită și adăugită după Tratatul de la Lisabona (2007/2009), Universul Juridic Publishing House, Bucharest, 2011.
Marinescu Delia-Mihaela, "Respecting equal opportunities- a guarantee for maintaining societal security în Romania and în the European Union", Proceedings of the International Scientific Conference Strategies XXI "Romania în the New International Security Dynamics", The Fifth Annual Conference of the National Defence College, Bucharest, 26 June 2020.
Marinescu Delia-Mihaela, "Evoluția conceptelor de egalitate de şanse și migrație în legislaţia Uniunii Europene", Proceedings – The 16th International Scientific Conference Strategies XXI – "Global Security and Naţional Defence".
Rădulescu Dragoş-Lucian, Instituții internaționale de cooperare, Pro Universitaria Publishing House, Bucharest, 2012.
Rădulescu Dragoş-Lucian, Organizații regionale și politici de cooperare, Pro Universitaria Publishing House, Bucharest, 2013.
https://www.cambridge.org/core/services/aop-cambridge-core/content/view/E01C99D7CFA456A920605CACCE886482/S0260210503002493a.pdf/societal_security_and_social_psychology.pdf
https://ec.europa.eu/education/policies/linguistic-diversity_ro
https://ec.europa.eu/eurostat/statistics-explained/index.php/Migration_and_migrant_population_statistics
https://eeas.europa.eu/sites/eeas/files/eugs_review_web_0.pdf
http://www.edrc.ro/docs/docs/caietel_minEU-RO.pdf
https://eur-lex.europa.eu/legal-content/RO/TXT/HTML/?uri=CELEX:52015DC0240&from=RO
https://fra.europa.eu/sites/default/files/fra_uploads/fra-2018-february-monthly-migration-report-focus-local-communities-update_en.pdf
http://intercultural-europe.org/
https://link.springer.com/chapter/10.1007/978-3-540-75977-5_44
http://old.unibuc.ro/prof/sava_i/docs/res/2015dec7_Sava_Sec_Societala_final.pdf
http://www.societalsecurity.eu/uploads/Articles/EPC%20Working%20Paper%20No%2027. pdf#page=7
https://www.worldometers.info/population/countries-in-the-eu-by-population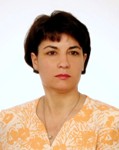 Downloads
License
The published articles are subject to copyright law. All rights are reserved to the "Carol I" National Defense University, regardless of whether all or part of the material are considered, especially the rights to translation, reprinting, re-use of illustrations, quotations, broadcasting through the media, reproduction on microfilms or any other way and storage in data banks. Any replicas without the associated fees are authorized provided the source is acknowledged.