HARMONIZATION OF ROMANIAN LEGISLATION WITH THE NATO AND EU ACQUIS IN THE FIELD OF SECURITY AND DEFENCE POLICIES
Abstract
Romania's accession to the North Atlantic Alliance and the European Union involved a long process of negotiation and legislative harmonization at the national level. For Romania, the membership to the two organizations represents an essential landmark in terms of ways of designing the national vision on national and regional security, marked by strategic continuity. In this context, Romania has been active and open in terms of legislative harmonization throughout all this time that has passed since accession, with a priority to enhance our geographical position. In addition to the undeniable benefits that NATO and EU membership bring to society, it also introduces vulnerabilities, so ensuring that national legislation is harmonized with the acquis communautaire must be a major, ongoing concern for all stakeholders, especially at the institutional level, where the responsibility for the elaboration and application of coherent policies in the field is concentrated.
Keywords: legislation; acquis; politics; security; defence.
References
*** Carta Albă a Apărării, Bucharest, 2020.
*** HG nr. 1367, din 20 decembrie 2000, privind constituirea şi funcţionarea grupului de lucru pentru studierea concordanţei dispoziţiilor şi principiilor Constituţiei României cu acquis-ul comunitar, în perspectiva aderării României la Uniunea Europeană.
*** Strategia Națională de Apărare a Ţării pentru perioada 2020-2024, Bucharest, 2020.
*** Regulamentul (CE) nr. 662/2009 al Parlamentului European și al Consiliului, din 13 iulie 2009, de stabilire a unei proceduri pentru negocierea și încheierea acordurilor dintre statele membre și țări terțe privind anumite aspecte referitoare la legea aplicabilă obligațiilor contractuale și necontractuale, Brussels, 2009.
*** A Dictionary of Law, Oxford University Press, 2018.
*** Operational Analysis and Defence Planning, NATO Communication and information Agency, Brussels, 2020.
*** Strategia globală a UE: planul de punere în aplicare privind securitatea și apărarea, Brussels, 2016.
*** Fișa informativă privind planul de punere în aplicare privind securitatea și apărarea (SEAE), Brussels, 2018.
*** Declarația comună privind cooperarea UE ‒ NATO, Brussels, 10th July 2018.
*** Declarația comună privind cooperarea UE ‒ NATO, Varsaw, Poland, 8-9 July 2016.
*** Tratatul de la Lisabona, Lisabona, 13th December 2007.
*** Raportul referitor la procesul anual coordonat de revizuire privind apărarea (CARD), Agenția Europeană de Apărare, Brussels, 20 November 2020.
*** Jurnalul Oficial al Uniunii Europene, Brussels, 11th April 2018.
Popa Cristina Elena, Dreptul românesc față în față cu dreptul internațional al investițiilor străine. Misiunea implicării dreptului european, Institutul de Cercetări Juridice al Academiei Române, http://www.nos.iem.ro/bitstream/handle/123456789/1148/15-POPA%20Cristina.pdf?sequence=1&isAllowed=y
Tomescu Ina Raluca, "European Union cooperation in the field of security and defence", Letter and Social Science Series Supplement, No. 1/2019, Târgu Jiu, 2019.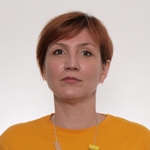 Downloads
License
The published articles are subject to copyright law. All rights are reserved to the "Carol I" National Defense University, regardless of whether all or part of the material are considered, especially the rights to translation, reprinting, re-use of illustrations, quotations, broadcasting through the media, reproduction on microfilms or any other way and storage in data banks. Any replicas without the associated fees are authorized provided the source is acknowledged.