THE IMPACT OF TERRORIST THREATS ON UNITED NATIONS PEACE OPERATIONS
Abstract
Through its manifestations and multiplied effects, terrorism is not only a threat to the stability of the international system and global security, but also a challenge to international organizations. UN peace operations are taking place in conflict zones characterized by a range of multiple threats. This article aims to present the effect of the terrorist phenomenon - a dynamic threat - on UN peace missions and operations, but also to address the dilemma: more robust mandates for these missions and operations, in order to ensure the capabilities, strategic concepts and training needs to combat terrorists' activities versus undermining the international legitimacy of the UN and its role as an impartial mediator in the conflict. 
Keywords: stability, failed states, violent extremism, radicalization, fundamentalism.
References
Dumitru Daniel, Mecanisme instituționale ale Organizației Națiunilor Unite pentru soluționarea crizelor și conflictelor, "Carol I" National Defence University Publishing House, Bucharest, 2007.
Frunzeti Teodor, "Abordarea cuprinzătoare în gestionarea crizelor", Strategic Impact no. 3/2012, "Carol I" National Defence University Publishing House, Bucharest, 2012.
Boulden Jane, Weiss Thomas, Terrorism and the UN Before and After September 11, Indiana University Press, 2004.
Curran David, Fraser Trudy, Larry Roeder, Robert Zuber, Perspectives on Peacekeeping and Atrocity Prevention, Springer International Publishing Switzerland, 2015.
Doucet G. Mark, Reforming 21st Century Peacekeeping Operations, Routledge London and New York, 2018.
Seaman Kate, The United Nations, Peacekeeping and Global Governance, Routledge New York, 2016.
http://responsibilitytoprotect.org/ICISS Report.pdf
https://www.un.org
https://peacekeeping.un.org
https://reliefweb.int/sites/reliefweb.int/files/resources/GlobalTerrorismInde2017.pdf
http://www.unhcr.org/5943e8a34.pdf
http://www.anr.gov.ro/docs/legislatie/internationala/Carta_Organizatiei_Natiunilor_Unite_ONU_.pdf
https://undocs.org/A/RES/60/288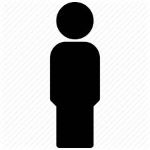 Downloads
How to Cite
MANGA, M. V. . (2021). THE IMPACT OF TERRORIST THREATS ON UNITED NATIONS PEACE OPERATIONS. BULLETIN OF "CAROL I" NATIONAL DEFENCE UNIVERSITY, 9(4), 21–26. https://doi.org/10.12753/2284-9378-20-62
License
The published articles are subject to copyright law. All rights are reserved to the "Carol I" National Defense University, regardless of whether all or part of the material are considered, especially the rights to translation, reprinting, re-use of illustrations, quotations, broadcasting through the media, reproduction on microfilms or any other way and storage in data banks. Any replicas without the associated fees are authorized provided the source is acknowledged.