PROLIFERATION OF BALLISTIC AND CRUISE MISSILES, AN INCREASING THREAT UPON THE EASTERN EUROPEAN'S OPERATIONAL ENVIRONMENT
Abstract
The threat posed by the proliferation of ballistic and cruise missiles to NATO states and forces in Europe has become an intensely debated topic recently, especially amid the US exit from the Nuclear Forces Treaty and the relaunch of a new arms race especially due to some states' desire to reaffirm themselves as regional and world military powers, states that have repeatedly shown their willingness to use military force, including the available arsenals of missiles, in order to achieve their objectives. This real threat is supported by the ballistic and cruise missile development programs carried out by states such as Russia and Iran, countries that consider the US and NATO as the main threats to their security.
Keywords: ballistic missiles; cruise missiles; threat; operational environment.
References
*** Dicționarul explicativ al limbii române, Univers Enciclopedic Publishing House, Second Edition, Bucharest, 1998.
Ashley P. Robert Jr., Iran Military Power, https://www.dia.mil/Military-Power-Publications.
Atanasiu Mirela, Evaluarea impactului implementării sistemului de apărare antirachetă asupra securității naţionale şi globale, "Carol I" National Defence University Publishing House, Bucharest, 2014.
Eremia Cristian, Cursa pentru rachete hipersonice continuă, https://monitorulapararii.ro/cursa-pentru-rachete-hipersonice-continua-1-30168.
Hâldan Romulus, Puterea militară a Rusiei, https://www.academia.edu/33939954/puterea_militara_a_rusiei.doc.
Hull W. Andrew, Role of ballistic missiles in third world defence strategies, Institute for Defence Analyses, USA, June 1991.
Lungu Cerassel Leopold, "Istoricul întrebuințării rachetelor balistice și a rachetelor de croazieră", Gândirea Militară Românească Magazine, no.1-2/2018, Technic-Editorial Center of Romanian Army, Bucharest, 2018.
Moldovan Marius, Bălăceanu Ion, Reconfigurarea balanței de putere militară în zona estică de interes strategic a României, "Carol I" National Defence University Publishing House, Bucharest, 2018.
Puricel Ion, "Amenințarea balistică și combaterea ei", Științe Militare Magazine, Vol. 11, no 1(22), Romanian Scientists Academy Publishing House, Bucharest, 2011.
Roman Daniel, Nicolaescu Constantin, "Mediul de securitate actual ‒ realități și perspective", Bulletin of "Carol I" National National Defence University, december 2017.
https://missilethreat.csis.org
https://www.globalfirepower.com
https://missiledefenceadvocacy.org
http://www.nato.int
https://missilethreat.csis.org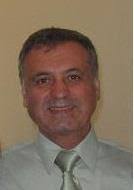 Downloads
How to Cite
PETRESCU, V. ., & BĂLĂCEANU, I. . (2020). PROLIFERATION OF BALLISTIC AND CRUISE MISSILES, AN INCREASING THREAT UPON THE EASTERN EUROPEAN'S OPERATIONAL ENVIRONMENT. BULLETIN OF "CAROL I" NATIONAL DEFENCE UNIVERSITY, 9(3), 126–131. https://doi.org/10.12753/2284-9378-20-48
License
The published articles are subject to copyright law. All rights are reserved to the "Carol I" National Defense University, regardless of whether all or part of the material are considered, especially the rights to translation, reprinting, re-use of illustrations, quotations, broadcasting through the media, reproduction on microfilms or any other way and storage in data banks. Any replicas without the associated fees are authorized provided the source is acknowledged.