MOBILITY ‒ COUNTERMOBILITY CORRELATION IN MILITARY ENGINEERING
Abstract
The movement and maneuver have been and will remain over time imperative requirements of military structures in the tactical field. Technological progress has offered high possibilities to maneuvering structures for maintaining their freedom of movement in the tactical field, simultaneously with interdicting/hindering the maneuverability of the opponent. The need to ensure increased mobility of own combat structures in the tactical field, led to the emergence of a new generation of combat engineer support forces, modular and standardized, with a doctrine in line with the requirements of the modern battlefield and especially with an increased adaptation and integration capability of external resource, in order to fulfill its specific tasks.
Keywords: mobility; countermobility; movement; maneuver; obstacles
References
*** Dicţionar enciclopedic militar, Academy for Higher Military Studies Publishing House, Bucharest, 2001.
*** Dicţionarul explicativ al limbii române, 2nd Edition, Univers Enciclopedic Publishing House, Bucharest, 1996.
*** FT-1 Doctrina operaţiilor forţelor terestre.
*** FM 3-34, Engeneer Operations , Washington DC, April, 2014.
Gl.bg. Grecu Petre, Amenajarea genistică a acțiunilor militare, Ars Docendi Publishing House, Bucharest, 2002
Col.Prof. Preda Ion, PhD ş.a., "Procesul de planificare în operaţiile militare", Bulletin of "Carol I" National Defence University, no. 4/2004.
Gl.mr. Frunzeti Teodor, PhD, "Mobilitatea fortelor – condiție importantă pentru creșterea capacității de autoprotecție și de atac a forțelor terestre", seminary România – membru al Alianţei Nord-Atalantice, Bucharest, 2004.
Gl.bg. Visarion Neagoe, PhD ş.a., Experienţă acumulată – Operaţii de geniu, Technic-Editorial Center of Romanian Army, Bucharest, 2006.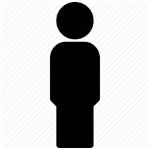 Downloads
How to Cite
GHEORGHE, A.-R. . (2020). MOBILITY ‒ COUNTERMOBILITY CORRELATION IN MILITARY ENGINEERING. BULLETIN OF "CAROL I" NATIONAL DEFENCE UNIVERSITY, 9(3), 132–136. https://doi.org/10.12753/2284-9378-20-49
License
The published articles are subject to copyright law. All rights are reserved to the "Carol I" National Defense University, regardless of whether all or part of the material are considered, especially the rights to translation, reprinting, re-use of illustrations, quotations, broadcasting through the media, reproduction on microfilms or any other way and storage in data banks. Any replicas without the associated fees are authorized provided the source is acknowledged.