MILITARY POWER CENTERS WITH ACTIVE MANIFESTATION IN THE EASTERN EUROPEAN INSECURITY AREA
Abstract
The illegal annexation of the Crimean Peninsula, the support of Eastern Ukraine's instability and the Russian Federation's actions aimed at restoring the ex-Soviet sphere of influence, driving away Europe from the US, bring the Eastern European area to public attention and generate a resettlement of regional and global power centers. Within this context, the Eastern European region has become the site of direct and indirect confrontations between the world's dominant military power centers (NATO, USA and the Russian Federation), in order to achieve a stable balance of power in the Black Sea region.
Keywords: power centers; the Eastern European area; military power; stability; insecurity.
References
Grosaru Florin-Eduard, Europa de Sud-Est: complexul regional de securitate european în care se perpetuează conflicte îngheţate, Editura Centrului Tehnic-Editorial al Armatei, București, 2013.
Dumitrescu Bogdan, "Operaționalizarea spațiului cibernetic – de la securitate cibernetică la succes operațional", Revista Gândirea Militară Românească, nr. 1, Editura Statului Major al Apărării, 2019.
Moldovan Marius, Bălăceanu Ion, Reconfigurarea balanței de putere militară în zona estică de interes strategic a României, Editura Universității Naționale de Apărare ,,Carol I", București, 2018.
Postolache Mihaela, Echilibrul de putere și mediul de securitate din regiunea extinsă a Mării Negre la începutul secolului XXI. Echilibrul de putere și mediul de securitate, Editura Universității Naţionale de Apărare "Carol I", București, 2011.
Roman Daniel, Nicolaescu Constantin, "Mediul de securitate actual-realități și perspective", Buletinul Universității Naţionale de Apărare "Carol I", decembrie 2017.
https://www.globalfirepower.com
http://www.nato.int
https://www.agerpres.ro
https://www.forbes.ro
https://financialintelligence.ro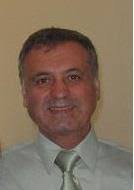 Downloads
How to Cite
PETRESCU, V. ., & BĂLĂCEANU, I. . (2020). MILITARY POWER CENTERS WITH ACTIVE MANIFESTATION IN THE EASTERN EUROPEAN INSECURITY AREA. BULLETIN OF "CAROL I" NATIONAL DEFENCE UNIVERSITY, 9(3), 32–36. https://doi.org/10.12753/2284-9378-20-34
License
The published articles are subject to copyright law. All rights are reserved to the "Carol I" National Defense University, regardless of whether all or part of the material are considered, especially the rights to translation, reprinting, re-use of illustrations, quotations, broadcasting through the media, reproduction on microfilms or any other way and storage in data banks. Any replicas without the associated fees are authorized provided the source is acknowledged.