SIMPLIFICATION, EFFECT OF THE CRITICAL THINKING, IN THE CONTEXT OF CONTINUOUS TRANSFORMATION AND CHALLENGES OF THE NATIONAL DEFENCE SYSTEM
Abstract
The general aspects of the transformation, as well as the continuous challenges, generated by the dynamic evolution of the national defence system, represent the thematic context, meant to substantiate and to particularize this article. Moreover, our analysis focuses on multiple perspectives specific to the transformation of the national defence system, as well as the way in which the Romanian Army goes through this period of renewal, meant to preserve its viability and give it recognition as an army corresponding to the Euro-Atlantic security environment.
Also, starting from the idea of simplification, as an effect of critical thinking, we will formulate and present a new vision on the importance of critical thinking as the root of the decision-making process.
In this context, the purpose of our scientific approach is to present the concept of critical thinking, by appealing to a number of its definitions, found in the specialty literature, and to emphasize a strategic advantage offered by it, namely that, whenever we want to understand a factual situation or to undertake a complex, difficult action, we must approach it with simplicity, but also with a critical, innovative spirit.
References
*** Law on the national defence of Romania no. 45 on July 1, 1994 (updated), https://www.legisplus.ro/Intralegis6/oficiale/afis.php?f=168143&datavig=2020-05-14&datav= 2020-05-14&dataact= &showLM=&modBefore=
*** Law no. 203, on July 16, 2015, concerning defence planning, https://dpap.mapn.ro/app/webroot/fileslib/upload/files/Planificare%20apararii/Legea_203.2015.pdf
[Presidential Administration], Strategia Națională de Apărare a Ţării pentru perioada 2015-2019 - O Românie puternică în Europa și în lume, Bucharest, 2015, https://www.presidency.ro/files/userfiles/Strategia_Nationala_de_Aparare_a_Tarii_1.pdf
[Government of Romania], Carta albă a apărării, Bucharest 2017.
[Ministry of National Defence], Romanian Armed Forces Transformation Strategy, Bucharest, 2007, https://www.mapn.ro/programe_strategii/
Andreescu Anghel, Toma Gheorghe, Marin Vasile, Gârceavă George, Jilavu Gheorghe, Crintea, Sandu Laurian Eugen, Strategia apărării totale. Prezent și viitor, Artprint Publishing House, Bucharest, 1999.
Clitan Gheorghe, Gândire critică. Micromonografie, Eurobit Publishing House, Timișoara, 2003.
Iacob Dumitru, Pacea și războiul în schimbare. Apărarea națională ‒ noi riscuri și vulnerabilități, Tritonic Publishing House, Bucharest, 2017.
Paul Richard, PhD, Elder Linda, PhD, "The Miniature Guide to Critical Thinking. Concepts and tools", The Foundation for Critical Thinking, https://www.criticalthinking.org/files/Concepts_Tools.pdf
https://www.gov.ro/fisiere/programe_fisiere/MApN_Plan_strategic.pdf
https://www.mindtools.com/ pages/article/newTED_95.htm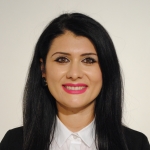 Downloads
License
The published articles are subject to copyright law. All rights are reserved to the "Carol I" National Defense University, regardless of whether all or part of the material are considered, especially the rights to translation, reprinting, re-use of illustrations, quotations, broadcasting through the media, reproduction on microfilms or any other way and storage in data banks. Any replicas without the associated fees are authorized provided the source is acknowledged.