THE ROLE OF EUROATLANTIC SECURITY ORGANIZATIONS IN PREVENTING AND COUNTERING THE EFFECTS OF ARMED CONFLICTS NEAR THE EUROPEAN AREA
Abstract
Addressing current conflicts of any kind, whether conventional or unconventional, symmetric or asymmetric, classical or hybrid, can only be adequately achieved through synergistic action with international participation. Implicitly, the effects generated by conflicts, whether they are of social, economic, legal, military or any other nature, also require a collaborative, conjugate action. Cooperation in the field of counteracting the effects of conflicts has gained increasing importance in recent years, determined by the dynamics and complexity of the international security environment and the need for combined approaches. The involvement of Euro-Atlantic organizations in conflict resolution and mitigating their effects are based on ideology, adherence to a set of common rules, principles and interests, without which the current developments in the security environment and relations among states could not be explained. However, the export or import of the security is generally carried out within the same family. Involvement develops starting from the establishment of common, convergent objectives of the partners, but based on strategic interests of each actor involved. The efficiency of the cooperation of Euro-Atlantic security organizations in countering the effects of conflicts in the vicinity of the European space is an essential element in ensuring the continuity and consolidation of the European Union.
References
*** Carta Naţiunilor Unite.
Booth K., Dunne T. (coordinators), Worlds in Collision, Terror and the Future of Global Order, Palgrave, Macmillan, 2005.
Bogzeanu Cristina, Rolul Uniunii Europene în gestionarea conflictelor înghețate din vecinătatea granițelor sale, "Carol I" National Defence University Publishing House, Bucharest, 2015.
Iordache Constantin, Politici ale Uniunii Europene pentru aplicarea normelor dreptului internațional umanitar, "Carol I" National Defence University Publishing House, Bucharest, 2017.
Păunescu Marius Valeriu, Sistemul Uniunii Europene în contextul cooperării civil-militare, "Carol I" National Defence University Publishing House, Bucharest, 2017.
Sarcinschi Alexandra, Operaţiile de stabilitate şi securitatea umană, "Carol I" National Defence University Publishing House, Bucharest, 2008.
https://www.defenceromania.ro/
https://www.historia.ro/
https://www.nato.int/
https://www.nationalisti.ro/
https://www.humanitariancoalition.ca/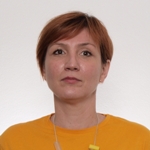 Downloads
License
The published articles are subject to copyright law. All rights are reserved to the "Carol I" National Defense University, regardless of whether all or part of the material are considered, especially the rights to translation, reprinting, re-use of illustrations, quotations, broadcasting through the media, reproduction on microfilms or any other way and storage in data banks. Any replicas without the associated fees are authorized provided the source is acknowledged.