NEW REGULATIONS OF THE LISBON-2009 TREATY ON THE COMMON SECURITY AND DEFENCE POLICY WITH AN IMPACT ON NATIONAL SECURITY
Abstract
The world is changing and Europe is facing an increasingly complex and uncertain security environment. There is a growing desire for the European Union to become more capable, more coherent and with greater strategic ambitions as a global player. The Union now has a number of tools that can help promote peace and security where needed. A comprehensive approach, however, would be a key asset in combating complex, multi-actor and multidimensional crises and security threats that are increasingly difficult to anticipate, today and tomorrow. The Lisbon Treaty provides an opportunity to strengthen the comprehensive approach to maximizing the effectiveness of the use of the variety of policies and instruments available to the EU, in a coherent and consistent manner, so as to address the full range of challenges, through preparedness and preventive action, through timely response and crisis management, including building, stabilizing and maintaining peace, through recovery, reconstruction and return to long-term development, where appropriate.
References
*** Tratatul de la Lisabona de modificare a Tratatului privind Uniunea Europeană şi a Tratatului de instituire a Comunităţii Europene.
[Directorate for European Affairs DEA], The European Union, Swiss Confederation, 2018.
[Romanian Institute of International Studies "Nicolae Titulescu"], European Union Foreign Security and Defence Policy: basic documents, Bucharest, 2003.
Prof. Curtin Deirdre, PhD & Dekker Ige, PhD, "The European Union from Maastricht to Lisbon Institutional and Legal Unity out of the Shadows", SSRN, 2010.
Deutsch K.W., The analysis of international relations, Prentice Hall, USA, 1988.
Naghi Gabriel, "Tratatul de reformă al UE (Lisabona) – moment important în afirmarea uniunii ca actor global în securitatea internaţională", Perspectivele securității în Europa, vol. II, "Carol I" National Defence University Publishing House, Bucharest, 2009.
Pascal Fontaine, Europe in 12 lessons, European Commision, Publications Office of the European Union, Luxembourg, 2017.
https://eeas.europa.eu/
https://dreptmd.wordpress.com/
https://ec.europa.eu/commission/
http://www.europedia.moussis.eu/
https://assets.publishing.service.gov.uk
http://www.en.pollub.pl/
http://www.hamangiu.ro/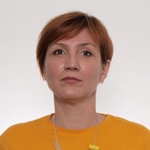 Downloads
License
The published articles are subject to copyright law. All rights are reserved to the "Carol I" National Defense University, regardless of whether all or part of the material are considered, especially the rights to translation, reprinting, re-use of illustrations, quotations, broadcasting through the media, reproduction on microfilms or any other way and storage in data banks. Any replicas without the associated fees are authorized provided the source is acknowledged.