OPPORTUNITIES AND CHALLENGES REGARDING THE REGIONALIZATION OF SECURITY AT THE BLACK SEA. PERSPECTIVES CONCERNING ECONOMIC COOPERATION IN THE BLACK SEA AND ITS IMPACT ON REGIONAL SECURITY
Abstract
Within this approach, a radiography of the evolution of the regional security environment under the permanent influence of dynamic factors is made, analyzing ways of the contribution of the main regional actors to maintain a favorable climate for economic cooperation from the perspective of identifying the opportunity to regionalize security in the Black Sea.
The novelty of the approach is to decelerate, through a detailed analysis on several criteria levels, the new risks and vulnerabilities to which the regional security of the Black Sea is exposed, in the context of the global crisis generated by the pandemic, while identifying the prospects for regionalisation of the security of the Black Sea. In view of the current geopolitical situation, the realistic approach to the phenomenon will focus on revealing the algorithm of globalization and the balance of power, according to new reference points.
References
*** [Norwegian Armed Forces], Cold Response 2020, https://www.forsvaret.no/en
[Norwegian Armed Forces], Cold Response 2020, https://www.forsvaret.no/en/coldresponse
[Norwegian Armed Forces], The Norwegian Armed Forces end exercise Cold Response, https://forsvaret.no/en/newsroom/cold-response-status
[US Army Europe], Defender – Europe 20, https://www.eur.army.mil/DefenderEurope/
[US Army Europe], Exercise Defender-Europe 20 UPDATE, March 16 2020, https://www.eur.army.mil/Newsroom/Releases-Advisories/Press-Release-and-Advisory-Archive/Article/2113178/exercise-defender-europe-20-update/
[US Department of Defense], Immediate Release, Statement by the Department of Defense on Domestic Travel Restrictions, March 13, 2020.
[World Health Organization], COVID-19 situation, https://www.experience.arcgis.com/experience/685d0ace521648f8a5beeeee1b9125cd
Bădescu Ilie, Dungaciu Dan, Sociologie şi geopolitica frontierei, "Floarea Albastră" Publishing House, Bucharest, 1995.
Farrell Henry, Newman Abraham, "Will the Coronavirus End Globalization as We Know It? The Pandemic Is Exposing Market Vulnerabilities No One Knew Existed", Foreign Affairs, March 16, 2020.
I.B., Hotnews.ro, Rusia trimite în Serbia 11 avioane cu personal şi echipamente medicale, 4 april 2020.
Klare T. Michael, "From Globalization to Regionalization? The world after the coronavirus pandemic is likely to be a very different place", The Nation, 22 March, 2020.
Oba Mie, "Coronavirus and the Future of Globalization", The Diplomat, March 18, 2020.
Sfinteș Laurențiu, "Coronavirusul şi ce mai rămâne din raporturile internaţionale de putere", Monitorul Apărării și Securității, 25 march 2020.
Troianovski Anton, "Turning the Tables, Russia Sends Virus Aid to US", New York Times, April 2nd, 2020.
https://www.defense.gov/Newsroom/Releases/Release/Article/2112213/statement-by-the-department-of-defense-on-domestic-travel-restrictions/
https://www.thenation.com/article/economy/globalization-regionalization-covid/
https://www.thediplomat.com/2020/03/coronavirus-and-the-future-of-globalization/
https://www.nytimes.com/2020/04/02/world/europe/coronavirus-us-russia-aid.html
https://www.foreignaffairs.com/articles/2020-03-16/will-coronavirus-end-globalization-we-know-it
https://www.hotnews.ro/stiri-international-23783596-rusia-trimite-serbia-11-avioane-personal-echipamente-medicale.htm
https://www.monitorulapararii.ro/coronavirusul-si-ce-mai-ramane-din-raporturile-internationale-de-putere-1-30153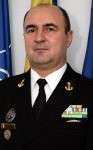 Downloads
License
The published articles are subject to copyright law. All rights are reserved to the "Carol I" National Defense University, regardless of whether all or part of the material are considered, especially the rights to translation, reprinting, re-use of illustrations, quotations, broadcasting through the media, reproduction on microfilms or any other way and storage in data banks. Any replicas without the associated fees are authorized provided the source is acknowledged.