ASSESSMENT INDICATORS TO RATE THE ACCOMPLISHMENT OF ANTIAIRCRAFT RESPONSE MISSION
Abstract
The complexity of the military actions related to the antiaircraft response, the complete and in-depth knowledge of the systems' state implies, among others, a permanent measurement of the planned actions progress. Permanent changes, a priori accepted, can decisively influence the guidelines and conditions for carrying out a plan of operation, deviating it practically from the commander's intention. In order to maintain the initial design, but also to recognize the inherent turning points, it is necessary to establish relevant evaluation indicators starting from the action planning stage, which offer actionable sustainable decision alternatives. The accomplishment evaluation of the anti-aircraft fire system's mission cannot and should not be represented only by (pre)determined figures; it must treat, subjectively and objectively, the state of the system, while also providing irrefutable evidence of meeting the stated objectives.
Keywords: assessment; indicator; anti-aircraft response; system.
References
*** AJP – 3.3 (B) Joint Air and Space Operations Doctrine, 2017.
*** AAP 6 – NATO Glossary of Terms and Definitions, 2007.
*** AAP 15 – Abbreviations manual, NATO Standardization Agency, 2003.
*** Commander's Handbook for Assessment Planing and Execution, Version 1.0, Suffolk, Virginia, 9 septembrie 2011.
*** The explanatory dictionary of the Romanian language, revised, Bucharest: Academy Publishing House, 2012.
*** Operations assessment manual S.M.G.-60, 02 october 20, 2012.
*** Operation Assessment Multi-Service Tactics, Techniques, And Procedures For Operation Assessment, August, 2015.
*** NATO glossary of abbreviations used in NATO documents and publications, 2016.
Bălăceanu Ion, Daniel Dumitru, Ion Ioana, The combat potential of the Ground Forces in the NATO context,: TOP FORM Publishing House, Bucharest, 2006.
Bălăceanu Ion, The contemporary technological revolution and its impact on military potential, AÎSM Publishing House, Bucharest, 2001.
Clausewitz K., On War, Military Publishing House, Bucharest, 1982.
Foch F., The principles of war. Leading the war, Military Publishing House, Bucharest, 1975.
Hart B.H.L., Indirect action strategy, Military Publishing House, Bucharest,1973.
Martin Iulian, Interaction of strategies in modern armed conflicts, National defence University Publishing House, Bucharest 2012.
Mogoș I., "Support for combat operations of the Ground Forces", The Doctrine Conference of the Ground Forces, Bucharest, 2009.
Sun Tzî, The art of war, Military Publishing House, Bucharest, 1976.
Williams A., Innovation in Operations Assessment Recent Developments in Measuring Results in Conflict Environments, Norfolk, VA 23551 United States, 2011.
http://www.nato.int, accesat în data de 12 august 2019
http://www.bits.de/NRANEU/others/amd-us-archive/ATP5-0x3%2815%29.pdf
http://www.globalsecurity.org
http://www.nato.int/docu/review/index_fr.htm
http://www.bits.de/NRANEU/others/amd-us-archive/ATP5-0x3%2815%29.pdf
https://www.jcs.mil/Portals/36/Documents/Doctrine/pubs/jp3_0ch1.pdf?ver=2018-11-27-160457-910
https://www.act.nato.int/images/stories/media/capdev/capdev_01.pdf
academia.edu/14259576/Teoria_și_Metodologia_Evaluării
academia.edu/37710847/Tema_nr._2_Metode_tehnici_și_instrumente_de_evaluare_Rolurile_Manageriale_Ale_Cadrului_Didactic_Planificare_Organizare_Comunicare_Conducere_Coordonare_Îndrumare_Motivare_Consiliere_Control_Evaluare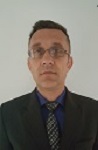 Downloads
License
The published articles are subject to copyright law. All rights are reserved to the "Carol I" National Defense University, regardless of whether all or part of the material are considered, especially the rights to translation, reprinting, re-use of illustrations, quotations, broadcasting through the media, reproduction on microfilms or any other way and storage in data banks. Any replicas without the associated fees are authorized provided the source is acknowledged.