THE IMPACT OF UNMANNED UNDERWATER VEHICLES TECHNOLOGY ON COMBAT SITUATIONAL AWARENESS
Abstract
The domain of underwater has represented for a long time a challenging environment for the implementation of technologies for discovering threats represented by submarines. Passive hydrolocation equipment on board warships have historically been confronted with technological limitations caused not only by the low acoustic imprint of submarine targets but also by a high threshold of false positive alerts due to industrial activities in coastal areas. In addition, the technological constraints and the high costs imposed by the fixed positioning of the active or passive detection sensors allowed submarines to have a wide variety of operating spaces for insidious maneuvering. However, the technological impact of the new combat systems adapted to the submarine environment, mobile and equipped with active sensors in the field of autonomous underwater vehicles, changes this status quo and creates major vulnerabilities on the infallibility of the submarine's secret actions. These new discovery capabilities, combined with intel information processing systems and programs to support decision making will have a significant impact on understanding the operational-strategic situation in the underwater combat environment.
References
Arias Lizamaria, Nate Frierson, Artificial Intelligence Analysis Applications, On the Radar, 2012.
Goldblum Bethany and Andrew Reddie, Unmanned Underwater Vehicles for Submarine Detection, 2016.
Long Austin, Brendan Green, Invisible Doomsday Machines: The Challenge of Clandestine Capabilities in World Politics, War on the Rocks, December 15, 2017.
Ownes Katherine, DARPA proposes portable antenna for underwater drone communication, Defense Systems, June 2, 2017.
Scipanov Lucian Valeriu, Nistor Florin, The timeliness of an underwater sensor system, SEA - CONF 2019, 5th INTERNATIONAL CONFERENCE, May 17th-18th, Constanța-2019 "Mircea cel Bătrân" Naval Academy, Vol XXII-2019.
Soto Alberto A., Maritime information-sharing strategy: A Realistic Approach For The American Continent And The Caribbean, 2010.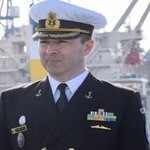 Downloads
License
The published articles are subject to copyright law. All rights are reserved to the "Carol I" National Defense University, regardless of whether all or part of the material are considered, especially the rights to translation, reprinting, re-use of illustrations, quotations, broadcasting through the media, reproduction on microfilms or any other way and storage in data banks. Any replicas without the associated fees are authorized provided the source is acknowledged.