THE IMPORTANCE OF CULTURAL DIVERSITY IN THE PRACTICE OF INTERNATIONAL PUBLIC RELATIONS
Abstract
Cultural diversity refers to the cultural differences that exist between people and collectivities, as multiple entities: traditions, customs, how to approach education, how to approach society from an intercultural perspective. According to some authors, cultural diversity is the essence of practicing international public relations.
Those who practice such public relations must have an open and tolerant attitude for managing communication involving people from different cultural backgrounds; otherwise, conflict situations and tensions may arise which would compromise the achievement of the objectives.
Through the present scientific approach, we will highlight some aspects regarding cultural diversity in international and regional initiatives and the fact that this is the essence of practicing international public relations; also, we will highlight the need to respect cultural diversity in the theaters of military operations.
References
Convenția asupra protecției și promovării diversității expresiilor culturale, 20th october 2005, Paris, published in "Monitorul Oficial al României", from 28 iunie 2006.
Curtin A. Patricia, Gaither T. Kenn, Relații publice internaționale. Negocierea culturii, a identității și a puterii, Curtea Veche Publishing House, Bucharest, 2008.
David Daniel, Psihologia poporului român. Profilul psihologic al românilor într-o monografie cognitiv-experimental㸠Polirom Publishing House, Iași, 2015.
Georgiu Grigore, Filosofia culturii: cultură şi comunicare, format electronic, Bucureşti, Comunicare.ro Publishing House, Bucharest, 2004.
Colonel Marineanu Vasile, coordonator, Dezvoltarea competențelor interculturale. Ghid pentru militarii români participanți la misiuni în afara teritoriului statului român, Army Tehnic-Editorial Center, Bucharest, 2015.
Krishnamurthy Sriramesh, Dejan Verˇciˇc, The Global Public Relations Handbook Theory, Research, and Practice, Lawrence Erlbaum Associates, Publishers, London, 2003.
Revista / Journal "ECONOMICA" nr. 2 (84) 2013.
http://www.agenda21culture.net/sites/default/files/files/documents/multi/c21_015_ro_0.pdf
http://www.unesco.org/new/fileadmin/MULTIMEDIA/HQ/CLT/pdf/5_Cultural_Diversity_EN.pdf,
http://www.agenda21culture.net/sites/default/files/files/documents/multi/c21_015_ro_0.pdf
https://www.hamangiu.ro/upload/cuprins_extras/protectia-diversitatii-culturale-in-dreptul-international-modelul-uniti-in-diversitate_extras.pdf
https://www.un.org/en/events/culturaldiversityday/pdf/Investing_in_cultural_diversity.pdf
http://www.unesco.org/new/fileadmin/MULTIMEDIA/FIELD/Dakar/pdf/CharterAfricanCulturalRenaissance.PDF
https://www.cbd.int/portals/culturaldiversity/docs/north-american-regional-declaration-on-biocultural-diversity-en.pdf
https://www.what-europe-does-for-me.eu/data/pdf/focus/focus17_ro.pdf
https://www.pewresearch.org/global/
https://www.asiamediacentre.org.nz/features/chinese-business-values-guanxi-mianzi-renqing/,
https://www.academia.edu/3465873/THE_GLOABAL_PUBL%C4%B0C_RELAT%C4%B0ONS_HANDBOOK_Theory_Research_and_Pratice_
https://www.beyondintractability.org/essay/culture_conflict
www.hsrc.ac.za › research-outputs
https://apps.dtic.mil/dtic/tr/fulltext/u2/a514735.pdf
http://journals.euser.org/files/articles/ejes_jan_apr_16/Justyna.pdf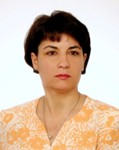 Downloads
License
The published articles are subject to copyright law. All rights are reserved to the "Carol I" National Defense University, regardless of whether all or part of the material are considered, especially the rights to translation, reprinting, re-use of illustrations, quotations, broadcasting through the media, reproduction on microfilms or any other way and storage in data banks. Any replicas without the associated fees are authorized provided the source is acknowledged.