AIR DEFENSE RESPONSE IN THE LAND FORCES OPERATIONS IN THE CONTEXT OF THE TECHNICAL UPGRADE OF GIS IN THE MODERN BATTLE SPACE
Abstract
The complexity of the contemporary operational environment specific to military actions is one of the major challenges  of the decision-making factor. This fact is mainly determined by the mutations that occur in the field of military technologies with direct implications on the multidimensionality of the modern battlefield. In this context, the aerial area of responsibility corresponding to an area of operations represents the acting dimension of the missile and antiaircraft artillery structures of the land forces. Due to the speed, range and capabilities of the modern aircraft's munitions, air defense response in the land forces operations is on the list of priorities for solving the issue of air threat and aggression. The solution of such a problem consists in the joint approach of four courses of action: knowing the air defense artillery and missiles equipment, preparing and executing air defense fire, planning and applying the specialized tactics and general tactics elements. In this article we shall mainly refer to the issues related to the two dimensions of the air defense response: the operational environment and
the air operational framework, in the context of GIS (Geographical Information Systems). The physical peculiarities of the land and aerial area of responsibility are directly conditioned by the technical and tactical capabilities of the aircraft, which implies a series of conceptual transformations based on the technical upgrading of the modern battle space.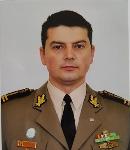 Downloads
License
The published articles are subject to copyright law. All rights are reserved to the "Carol I" National Defense University, regardless of whether all or part of the material are considered, especially the rights to translation, reprinting, re-use of illustrations, quotations, broadcasting through the media, reproduction on microfilms or any other way and storage in data banks. Any replicas without the associated fees are authorized provided the source is acknowledged.