THE USE OF RADARS ONBOARD THE AEROSTATS IN AIR SURVEILLANCE MISSIONS
Abstract
The military conflicts of the last century revealed the importance of information in the conduct of air force missions regarding the neutralization of objectives that were important for the enemy's war effort. The need to ensure information support for the decision-making processes resulted in the design of air surveillance systems capable of providing the information required by the structures that specialized in countering of the air force threats. The quality of information provided was influenced by the passive or active air surveillance sensors due to their superior power of detection over long distances and low altitudes.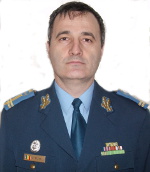 Downloads
How to Cite
PÎRJOL, . P. (2020). THE USE OF RADARS ONBOARD THE AEROSTATS IN AIR SURVEILLANCE MISSIONS. BULLETIN OF "CAROL I" NATIONAL DEFENCE UNIVERSITY, 8(4), 19–23. https://doi.org/10.12753/2284-9378-19-03
License
The published articles are subject to copyright law. All rights are reserved to the "Carol I" National Defense University, regardless of whether all or part of the material are considered, especially the rights to translation, reprinting, re-use of illustrations, quotations, broadcasting through the media, reproduction on microfilms or any other way and storage in data banks. Any replicas without the associated fees are authorized provided the source is acknowledged.