PLANNING AND TEACHING STYLES IN MILITARY PHYSICAL EDUCATION
Abstract
The success of acquiring information, whether theoretical or practical, depends to a large extent on the information's organization and structuring over well-defined periods of time, on its quantity, on the material basis available, but also on the quality and training of the military physical education specialist and on the way in which information is transmitted. Therefore, this material is divided into two parts. The first part deals, in a synthetic way, with the main documents of planning, organization and management of the military physical education activity, in some cases providing examples, in order to facilitate their understanding and performance. The second part of this article is directed to teaching styles in physical education, to the way of transmitting the information provided in the documents specific to military physical education, orientation that has in sight the teacher/specialist/trainer in this military branch.
References
Cârstea, Ghe., Teoria şi metodica educaţiei fizice şi Sportului, Ed. AN-DA, Bucharest, 2000.
Ciapa, G.C., Pregătirea fizică a militarilor din armata României în conflictele moderne, Editura Universităţii Naţionale de Apărare "Carol I", Bucharest, 2018.
Ciapa, G., Educația fizică militară – formă de pregătire pentru luptă. Raport de cercetare nr. 1, Editura Universităţii Naţionale de Apărare "Carol I", Bucharest, 2015.
Dragnea, A., şi colab., Educaţie fizică şi sport – teorie şi didactică, Ed. FEST, Bucharest, 2006.
Epuran, M., Horghidan, V., Psihologia educaţiei fizice, ANEFS, Bucharest, 1994.
Mosston M., Ashworth S., Teaching Physical Education, First Online Edition, Spectrum Teaching and Learning Institute, USA, 2008.
www.academia.edu
www.cognifit.com
www.education.cu-portland.edu
www.thepeproject.com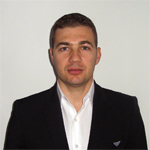 Downloads
How to Cite
CIAPA, G. C. (2019). PLANNING AND TEACHING STYLES IN MILITARY PHYSICAL EDUCATION. BULLETIN OF "CAROL I" NATIONAL DEFENCE UNIVERSITY, 8(3). Retrieved from https://revista.unap.ro/index.php/bulletin/article/view/609
License
The published articles are subject to copyright law. All rights are reserved to the "Carol I" National Defense University, regardless of whether all or part of the material are considered, especially the rights to translation, reprinting, re-use of illustrations, quotations, broadcasting through the media, reproduction on microfilms or any other way and storage in data banks. Any replicas without the associated fees are authorized provided the source is acknowledged.