MIGRATION IN THE KREMLIN'S DISINFORMATION WAR
Abstract
The migration crisis of 2015 was accompanied by a wave of disinformation and fake news related to migrants, meant to influence the public perception of the phenomenon, and which serves Russia's geopolitical interest: a divided European Union and split European societies with leaders whose legitimacy is called into question.
References
Conley H., Mina J., Stefanov R., Vladimirov M., "The Kremlin Playbook. Understanding Russian Influence in. Central and Eastern Europe", CSIS Europe Program CSD Economic Program, October 2016.
Egelhofer Jana Laura, Lecheler Sophie, "Fake news as a two-dimensional phenomenon: a framework and research agenda", Annals of the International Communication Association, 43:2, pp. 97-116, online DOI: 10.1080/23808985.2019.1602782 , accessed November 2 2018.
Greenhill Kelly M., "Migration as a Weapon in Theory and in Practice", Military Review, noiembrie/decembrie 2016, online https://www.armyupress.army.mil/Journals/Military-Review/English-Edition-Archives/November-December-2016/, accessed June 14 2019.
Greenhill Kelly M., "Strategic Engineered Migration as a Weapon of War", Civil Wars, vol. 10, no. 1, 2008, pp. 6-21, online DOI: 10.1080/13698240701835425, accessed July 12 2019.
Janda Jakub, "The Lisa Case: STRATCOM Lessons for European states", Security Policy Working Paper, No. 11/2016, Federal Academy for Security Policy, online https://www.baks. bund.de/de/node/1577, accessed May 23 2019.
Jayamaha Buddhika B., Matisek Jahara, "Social Media Warriors: Leveraging a New Battlespace", Parametres, vol. 48, no.4, Army War College, 2018-2019.
Juhász Attila, Szicherle Patrik, "The political effects of migration-related fake news, disinformation and conspiracy theories in Europe", Friedrich Ebert Foundation, Political Capital Policy Research and Consulting Institute, 2017, online https://www.politicalcapital.hu/pc-admin/source/documents/ FES_PC_FakeNewsMigrationStudy_EN_20170607.pdf, accessed May 2019.
McGeehan Timothy P., "Countering Russian Disinformation", Parameters 48(1), Army War College, 2018, online https://ssi.armywarcollege.edu/pubs/parameters/ issues/Spring_2018/8_ McGeehan_CounteringRussianDisinformation.pdf, accessed May 2 2019.
Seib Philp, "Effects of Real-Time News Coverage on Foreign Policy", Journal of Conflict Studies, volum XX, no. 1, spring 2000, online https://journals.lib.unb.ca/index.php/jcs/article/view/4309/4920, accessed June 2 2019.
Thomas Timothy L., "Russian Forecasts of Future War", Military Review, Army University Press, mai-iunie 2019, online https://www.armyupress.army.mil/Journals/Military-Review/English-Edition-Archives/May-June-2019/Thomas-Russian-Forecast/, accessed July 2 2019.
Tandoc Jr. Edson C., Lim Yheng Wei, Ling Richard, "Defining Fake News", Digital Journalism, 6(2), pp.137–153, 2018, online DOI: 10.1080/21670811.2017.1360143, accessed March 15 2019.
Van Herpen Marcel H., "Putin's Propaganda Machine: Soft Power and Russian Foreign Policy", Rowman & Littlefield, Lanham Maryland, SUA, 2015.
Wardle Claire, "Fake News. It's complicated", February 16 2017, First Draft, online https://firstdraftnews.org/fake-news-complicated/, accessed May17 2019.
Press articles
"Shoigu: Information becomes another armed forces component", Interfax, March 28 2015, online http://www.interfax.com/newsinf.asp?id=581851, accessed April 20 2019.
"More Swedish Women Haunted by Fears of Rape", Sputnik, 11 ianuarie 2017, online https://sputniknews.com/europe/201701111049464215-swedish-women-rape-fears/, accessed March 23 2019.
"Reality Check: Is Malmo the 'rape capital' of Europe?", February 24 2017, BBC, online https://www.bbc.com/news/uk-politics-39056786, accessed February 14 2019.
"Anti-Muslim online surges driven by fake accounts", The Guardian, November 26 2017, online https://www.theguardian.com/media/2017/nov/26/anti-muslim-online-bots-fake-acounts, accessed April 10 2019.
"Fake Russian Story Stokes Anti-Immigrant Fears", StopFake, February 8 2018, online https://www.stopfake.org/en/fake-russian-story-stokes-anti-immigrant-fears/, accessed December 15 2018.
"Putin-Kritik an Österreich: Schuldgefühl Migranten gegenüber", Die Presse, November 2 2016, online https://diepresse.com/home/ausland/aussenpolitik/5111245/PutinKritik-an-Oesterreich_ Schuldgefuehl Migranten-gegenueber, accessed January 23 2019.
Online pages of institutions
The European Border and Coast Guard Agency frontex.europa.eu
European Commission ec.europa.eu
European Parliament europarl.europa.eu
EUvsDisinfo, site of combating Russian disinformation, part of the East StratCom Task Force euvsdisinfo.eu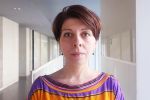 Downloads
How to Cite
CRIȘAN, M. (2019). MIGRATION IN THE KREMLIN'S DISINFORMATION WAR. BULLETIN OF "CAROL I" NATIONAL DEFENCE UNIVERSITY, 8(3). Retrieved from https://revista.unap.ro/index.php/bulletin/article/view/604
License
The published articles are subject to copyright law. All rights are reserved to the "Carol I" National Defense University, regardless of whether all or part of the material are considered, especially the rights to translation, reprinting, re-use of illustrations, quotations, broadcasting through the media, reproduction on microfilms or any other way and storage in data banks. Any replicas without the associated fees are authorized provided the source is acknowledged.