NEW THREATS AND VULNERABILITIES REGARDING NATIONAL SECURITY IN THE CONTEXT OF THE CONFLICT IN UKRAINE
Keywords:
geopolitics;, weapons of mass destruction;, cyber-attacks;, climatic changes;, refugee flow.
Abstract
The events that took place at the end of the twentieth century led to important transformations that determined the
need to reconfigure the geopolitical and geostrategic environment in terms of risk diversity, threats and interests of the actors
involved. Russia is a key element in establishing the new security architecture as it seems to focus all necessary forces and
means on maintaining its influence in Eastern Europe. In this article, I will address not only the main security threats and
vulnerabilities deduced from Russia's military operation in Ukraine, whose purpose is to reconfigure the security environment
and restore the new world order, namely the Black Sea region, but I will also refer to the weapons of the mass destruction,
cyber-attacks, climate change and, last but not least, the flow of refugees. All these new risks and threats to national security
demonstrate once again Romania's strategic role in shaping global security architecture. Strengthening Romania's national
security is a key element in the coming years in the unpredictable context of the regional security environment.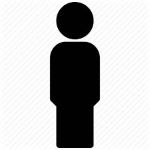 Downloads
License
The published articles are subject to copyright law. All rights are reserved to the "Carol I" National Defense University, regardless of whether all or part of the material are considered, especially the rights to translation, reprinting, re-use of illustrations, quotations, broadcasting through the media, reproduction on microfilms or any other way and storage in data banks. Any replicas without the associated fees are authorized provided the source is acknowledged.