SECURITY, GEOPOLITICAL CAPABILITY, SOCIETAL RESILIENCE AND THE PUBLIC POLICIES TO ENFORCE IT
Keywords:
: resilience;, competitiveness;, geopolitical capability;, societal security.
Abstract
Resilience became a concept of first importance for today's hybrid threats and conventional turbulences, even full-fledged wars in Europe. But since there is a number of theories and definitions of this concept, some type of rationale
should be made, as for the instruments needed to measure the level of resilience of states, nations and societies. Moreover,there are a lot of projects, attempts and possibilities to do that, coming from different disciplines and fields of research
which also need to be rationalized. More importantly, we need to find a proper set of indicators to show us an actor's level of resilience in order to therefore propose a solution and public policies to enforce it. That is our aim in a multi-institutional
approach to be launched in the near future. The most problematic part is that of finding suitable measurable items in order to describe some of the criteria for resilience that need to be approached in order to create a map of indicators and to deal,
therefore, with a resilience level improvement
References
Bremmer, Ian. 2012. Every Nation for Itself. Winners and Loosers in a G0 World. New York: Portfolio
Penguin.
Chifu, Iulian. 2015. "Prospective Analysis of Ukrainian Crisis: Scenarios for mid-long term
evolution." Ukraine Analytica, Nr.1/9 38-45.
—. 2018a. "Războiul hibrid și reziliența societală. Planificarea apărării hibride." Revista Infosfera
-30.
—. 2018b. Understanding the Emerging Era of International Competition Theoretical and Historical
Perspectives; RAND Corporation, Research Report. https://www.rand.org/pubs/research_reports/RR2726.
html.
—. 2019. Decizia în Criză. București: Editura RAO.
—. 2022a. "Lecțiile conflictului din Ucraina și perspectiva rezilienței societale." Revista Infosfera 4
(2): 5-13.
—. 2022b. Reconfigurarea securității și Relațiilor Internaționale în Secolul 21. București: Editura
ISPRI – Ion I.C.Brătianu.
Bulletin of "Carol I" National Defence University
September 2022
—. 2022c. "Reziliența contemporană: competitivitatea națiunilor, capabilitatea statelor și securitatea
societală." Revista Infosfera.
—. 2022d. Studii prospective și metodologii alternative. Eșafodajul de securitate în secolul 21.
București: Editura RAO.
Chifu, Iulian, and Britta Ramberg. 2007. Crisis management in Transitional Societies. Stokholm:
Editura CRISMART SNDC.
—. 2008. Managementul crizelor în societăţile în tranziţie, Cazul României. Bucureşti: Editura RAO.
Chifu, Iulian, Nantoi Oazu, and Sushko Oleksandr. 2008. Societal Security in the trilateral Region
Romania-Ukraine-Republic of Moldova/Securitate societală în regiunea trilateralei România-UcrainaRepublica Moldova, ediţie bilingvă. București: Editura Curtea Veche.
Daron, Acemoglu, and Robinson A. James. 2013. Why Nations Fail. The Origins of Power, Prosperity
and Poverty,. London: Profile Books.
European Union. 2022. "A strategic compass for security and defence, For a European Union that
protects its citizens, values and interests and contributes to international peace and security." https://www.
eeas.europa.eu/sites/default/files/documents/strategic_compass_en3_web.pdf.
Fox, William T.R. 1944. Fox W. T. R., The Super-Powers: The United States, Britain, and the Soviet
Union – Their Responsibility for Peace. New York: Harcourt, Brace & Co.
Kissinger, Henry. 2015. Ordinea Mondială. Reflecții asupra specificului națiunilor și a cursului
istoriei. București: Editura RAO.
Lyall, Jason. 2022. "How Inequality Hobbles Military Power. Divided Armies Struggle to Win,
Foreign Affairs,." https://www.foreignaffairs.com/ukraine/how-inequality-hobbles-military-power.
Mazarr, Michael J. 2022. "The Societal Foundation of National Competitiveness, RAND
Corporation." https://www.rand.org/pubs/research_reports/RRA499-1.html.
Mazarr, Michael J., Jonathan S. Blake, Abigail Casey, Tim McDonald, Stephanie Pezard, and Michael
Spirtas. 2018. "Understanding the Emerging Era of International Competition. Theoretical and Historical
Perspective, Rand Corporation." https://www.rand.org/pubs/research_reports/RR2726.html.
NATO. 2022. "Preparing for the Future: NATO 2030." https://www.nato.int/nato_static_fl2014/
assets/pdf/2022/3/pdf/sgar21-en.pdf#page=15.
—. 2021. "Strengthen Resilience Commitment." https://www.nato.int/cps/en/natohq/official_
texts_185340.htm.
Roger, James. 2019. "Audit of Geopolitical Capability. An assessment of 20 major powers, Henry
Jackson Society." https://henryjacksonsociety.org/wp-content/uploads/2019/01/HJS-2019-Audit-ofGeopolitical-Capability-.
Shea, Jamie. 2016. "Resilience, a core element of collective defence." https://www.nato.int/docu/
Review/2016/Also-in-2016/nato-defence-cyber-resilience/EN/index.htm.
Singer, J.D., Stuart Bremer, and John Stuckey. 1972. Capability Distribution, uncertainty, and Major
Power War, 1820–1965, in B. Russett (ed.). Peace, War, and Numbers, Beverly Hills, California, Sage.
Stern, Eric K. 2001. Crisis Decisionmaking. A Cognitive-Institutional Approach. Stockholm:
CRISMART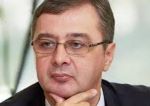 Downloads
How to Cite
CHIFU, I. (2022). SECURITY, GEOPOLITICAL CAPABILITY, SOCIETAL RESILIENCE AND THE PUBLIC POLICIES TO ENFORCE IT. BULLETIN OF "CAROL I" NATIONAL DEFENCE UNIVERSITY, 11(3), 46–50. https://doi.org/10.53477/2284-9378-22-81
License
The published articles are subject to copyright law. All rights are reserved to the "Carol I" National Defense University, regardless of whether all or part of the material are considered, especially the rights to translation, reprinting, re-use of illustrations, quotations, broadcasting through the media, reproduction on microfilms or any other way and storage in data banks. Any replicas without the associated fees are authorized provided the source is acknowledged.