PUBLIC COMMUNICATION IN PURSUING AND PROMOTING THE INTERESTS OF SECURITY ACTORS – A TAXONOMIC APPROACH
Keywords:
public communication, influence;, strategic communication;, persuasion;, manipulation
Abstract
This paper aims to identify the best ways to support security actors in the process of promoting and pursuing their interests, through public communication. In this respect, we have considered it relevant to identify and present the forms of public
communication most often used in the information environment for the purpose of influencing power games, and we have classified them into two categories: constructive and destructive, taking into account ethical aspects in terms of transmitter's
intentionality, as well as the whole set of effects that they produce on the security environment (direct effects – short term, and indirect effects – long term), on its dynamics, and ultimately on the world order. Following our analysis, we will have
identified strategic communication (and the techniques derived from it) as the form of public communication whose whole set of effects generated suits the interests of the actor – transmitter, the citizen – as an exponent of international society –, as
well as the ideal of peace.
References
Bayou, Mohamed E., and Eric Panitz. 1993. "Definition and Content of Persuasion in Accounting." 9
(3): 44-51. https://www.proquest.com/docview/227592992?accountid=88069.
Chelcea, Septimiu. 2006. Opinia publică. Strategii de persuasiune și manipulare. București: Editura Economică.
Deac, Ioan. 2003. "Tehnici de relații publice." Curs. https://www.academia.edu/35699879/IOAN_DEAC_TEHNICI_DE_RELAȚII_PUBLICE_CURS.
DEX online. n.d. Accessed June 05, 2022. https://dexonline.ro.
Gass, Robert H., and John S. Seiter. 2018. Persuasion Social Influence and Compliance Gaining. New York: Routledge. doi:http://doi.org/10.4324/9781315209302.
Larson, Charles U. 2003. Persuasiunea. Receptare și responsabilitate. București: Editura Polirom.
Leseniuc, Adrian. 2017. Teorii ale comunicării. Brașov: Editura Academiei Forțelor Aeriene "Henri Coandă".
Lungu, Ciprian, Ruxandra Buluc, and Ioan Deac. 2018. Promovarea culturii de securitate. București: Editura Top Form.
McPeck, John E. 1981. Critical Thinking and Education. Londra: Routledge. doi:https://doi.
org/10.4324/9781315463698.
NATO. 2008. "ACO Directive number 95-2." ACO Strategic Communications, NATO Supreme
Headquarters Allied Powers Europe. https://indianstrategicknowledgeonline.com/web/NATOstratcom_15sep2008.pdf.
Figure 3 Placing persuasion, manipulation and strategic communication in the influence spectrum Source: Author conception
Bulletin of "Carol I" National Defence University 48 June, 2022
Roșcan, Alina, and Ioan Deac. 2018. Comunicare și influențare socială. București: Editura Centrul tehnic-editorial al armatei.
Serviciul Român de Informații. n.d. "Fake News #awareness." Accessed June 05, 2022. https://sri.ro/assets/files/publicatii/awareness-fake-news.pdf.
Stănciugelu, Irina. 2009. Măștile comunicării. De la etică la manipulare și înapoi. https://www.researchgate.net/profile/Irina-Marsh/publication/259969605_Mastile_comunicarii_De_la_etica_la_manipulare_si_inapoi/links/0046352ebb7e90e619000000/Mastile-comunicarii-De-la-etica-lamanipulare-si-inapoi.pdf.
Stănciugelu, Irina, Raluca Tudor, Adriana Tran, and Vasile Tran. 2014. Teoria comunicării. București: Editura Tritonic.
Stratcomcoe. n.d. "About Strategic Communications." NATO Strategic Communications Centre of Excellence. Accessed February 16, 2021. https://stratcomcoe.org/about_us/about-strategiccommunications/1.
University of Louisville. n.d. "What is Critical Thinking?" Accessed May 24, 2022. https://louisville.
edu/ideastoaction/about/criticalthinking/what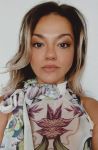 Downloads
License
The published articles are subject to copyright law. All rights are reserved to the "Carol I" National Defense University, regardless of whether all or part of the material are considered, especially the rights to translation, reprinting, re-use of illustrations, quotations, broadcasting through the media, reproduction on microfilms or any other way and storage in data banks. Any replicas without the associated fees are authorized provided the source is acknowledged.