PLYOMETRICS AND CALISTHENICS ‒ PHYSICAL TRAINING METHODS SPECIFIC TO THE PHYSICAL TRAINING OF THE MILITARY
Keywords:
plyometrics; calisthenics; physical trening; trening; military physical education; physical exercises
Abstract
The physical training of the military must be extremely hard, as it is a support for military training programs. Moreover, it must prepare the military to deal with any situation they may encounter on the battlefield: from climbing a 3-meter-high wall under enemy fire to running on the varied ground, with a 30 kg backpack and individual weapons in his hands. In addition, maintaining or improving the physical performance of professional military personnel in various military settings is crucial to general military training. When we start a military-specific training program, we are confident that we are on the fastest track to serious results. The military will become stronger, with great physical strength, having a robust and harmonious physical constitution. In this article, we will briefly present two of the physical training methods specific to military training (plyometrics and calisthenics), which military physical education specialists should use on a permanent basis, so that fighters reach a higher level of physical training.
References
*** Military Physical Education Regulations, Technical-Editorial Center of the Army Publishing House, Bucharest, 2013.
Băițan G.F., Admission to military educational institutions from the Ministry of National Defence ‒ sports tests, "Carol I" National Defence University Publishing House, Bucharest, București, 2020.
Bompa T.O., Buzzichelli C.A., Periodizarea: Teoria și metodologia antrenamentului, Lifestyle Publishing, Bucharest, 2021.
Bowman A., Calisthenics Workout: Building Muscle & Getting Ripped Without a Gym (Simple Bodyweight Exercises to Gain Strength, Size and Balance), Tomas Edwards Publishing House, 2021.
Ciapa G.C., Guidelines and opportunities for physical training of the military, "Carol I" National Defence University Publishing House, Bucharest, 2019.
Goldman J., Calisthenics: Calisthenics Guide: BodyWeight Exercises, Workout Progression and Training to Be Fit, Kindle Edition, 2016.
Istrate M.C., "Forța – calitate motrică cu impact determinant în activitatea militară", Bulletin of "Carol I" National Defence University no. 3, Bucharest, 2020.
Kalym A., Complete Calisthenics, Second Edition: The Ultimate Guide to Bodyweight Exercise, North Atlantic Books, 2019.
Neagu N., Fundamentals of plyometrics training, Discobolul Publishing House, Bucharest, 2020.
Pelmuș A.D., Development of the motor capacity of the military personnel, Technical-Editorial Center of the Army Publishing House, Bucharest, 2021.
Radcliffe J.C., R. Farentinos, High-Powered Plyometrics, Human Kinetics Publishing House, 2015.
Wilt F., Yessis M., Soviet Theory Technique and Training for Running & Hurdling, Championship Books, Publisher Stoyles Graphic Services, 1984.
http://www.verkhoshansky.com/CVBibliography/tabid/71/Default.aspx
https://tiptar.com/ro/what-are-plyometrics-and-how-to-include-them-in-your-routine
https://proteic.ro/exercitii-pliometrice
https://ro.healthy-food-near-me.com/plyometric-training-the-pros-and-cons-exercises-training-program
https://www-brianmac-co-uk.translate.goog/plymo.htm?_x_tr_sl=en&_x_tr_tl=ro&_x_tr_hl=ro&_x_tr_pto=nui,sc
https://www.abc.es/bienestar/fitness/abci-pliometria-202006110754_noticia.html
https://enterprisefitnessacademy.com/eclass-2-klatt-test-assessment
https://blogeducacaofisica.com.br/guia-definitivo-calistenia/
https://www.researchgate.net/publication/317321468_The_effects_of_a_calisthenics_training_intervention_on_ posture_strength_and_body_composition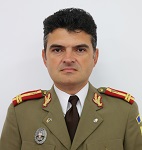 Downloads
License
The published articles are subject to copyright law. All rights are reserved to the "Carol I" National Defense University, regardless of whether all or part of the material are considered, especially the rights to translation, reprinting, re-use of illustrations, quotations, broadcasting through the media, reproduction on microfilms or any other way and storage in data banks. Any replicas without the associated fees are authorized provided the source is acknowledged.