MILITARY ENGINEER CAPABILITIES PARTICIPATING TO OPERATIONS IN SUPPORT OF THE LOCAL AND CENTRAL AUTHORITIES IN EMERGENCY SITUATIONS. PRESENT AND FUTURE
Keywords:
emergency situation; emergency intervention; military engineer structures / military engineer capabilities.
Abstract
Climate change over the last two decades, coupled with the health crisis caused by the SARS COV-2 virus, requires central and local public authorities to involve all resources are available to preserve the health and life of the population, as well as for the protection of their material and cultural values.In addition to the fact that the Romanian Army performs support functions, it has unique capabilities whose use becomes indispensable for the management of civil emergencies.Compared to the tasks to be performed, in order to limit and eliminate the consequences caused by disasters, the military engineer structures in the Romanian Army represent the most adequate capability, by the fact that they are able to intervene in most situations. However, the military engineer capabilities must be constantly perfected and adapted so that they are able to respond to the new types of risks that may arise.
References
*** Carta Albă a Apărării, 2021.
*** Land Force Military Doctrine, ATP-52(B), 18 December 2008.
*** Strategia Militară a României, Bucharest, 2021.
*** Strategia Națională de apărare a țării pentru perioada 2020-2024.
***Ordonanța de Urgență no. 21 privind Sistemul Național de Management al Situațiilor de Urgență, from 15 april 2004, published in Monitorul Oficial no. 361, from 26 april 2004.
*** Colection Revista Armei Geniu no. 16-30, Râmnicu Vâlcea, 20012.
Col.Assoc.Prof. Vladu Mircea, PhD (coord.), Înzestrarea forţelor de geniu potrivit cerinţelor războiului viitorului, "Carol I" National Defence Univesity Publishing House, Bucharest, 2006.
https://www.statista.com
https://www.bmi.gv.at
https://ec.europa.eu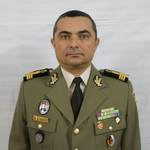 Downloads
License
The published articles are subject to copyright law. All rights are reserved to the "Carol I" National Defense University, regardless of whether all or part of the material are considered, especially the rights to translation, reprinting, re-use of illustrations, quotations, broadcasting through the media, reproduction on microfilms or any other way and storage in data banks. Any replicas without the associated fees are authorized provided the source is acknowledged.