PROMOTING DIGITAL DIPLOMACY THROUGH EDUCATION
Keywords:
digital diplomacy; international relations; communication technology
Abstract
The implementation of information and communication technologies in the field of international relations has generated important changes, including the emergence of digital diplomacy, which is accompanied by all the challenges of a new beginning. In this article we aim to analyze the extent to which diplomacy is prepared to deal with the contemporary world. In the same we will argue for the need to reconstruct the diplomats' training model so that it can become competitive regardless of the unexpected direction society could follow. From our point of view, the Romanian research organizations (INCD and universities with related specifics) are the ones that must give the directions to follow in conceptualizing the training programs for digital diplomats (including those formed before the emergence of the new platforms and tools dedicated to communication with the public).
References
Bjola C., Digital Diplomacy and the Bubble Effect: The NATO Scenario, Los Angeles: USC Center on Public Diplomacy, 8 martie 2016, http://uscpublicdiplomacy.org/blog/digital-diplomacy-and-bubble-effect-nato-scenario
Bjola C., "Getting Digital Diplomacy Right: What Quantum Theory Can Teach Us about Measuring Impact", Global Affairs 2, no. 3, 2016.
Bjola C., Cassidy J., "Gone Digital: Digi-tal Diplomacy at the University of Oxford", Border Crossing 1, no. 2/2015.
Bjola C., Pamment J., "Digital Containment: Revisiting Containment Strategy in the Digital Age", Global Affairs 2, no. 2, 2016.
Crabb C.V. Jr., American foreign policy in the nuclear age, 3rd ed., Editor Harper & Row, New York, 1972.
Davidson N., "What Are the Key Emotional Triggers for Online Video?", MWP Digital Media, 4 december 2013, https://mwpdigitalmedia.com/blog/key-emotional-triggers-online-video/
Ferrara E., Yang Z., "Measuring Emotional Contagion in Social Media", PLOS ONE 10, no. 11/November 2015, http://journals.plos.org/plosone/article?id=10.1371/journal.pone.0142390
Jensen N.D., Harmata N., What to Expect when You're Expecting Bots?, Center for European Policy Analysis, Washington DC, 2017, http://infowar.cepa.org/EN/what-to-expect-when-youre-expecting-bots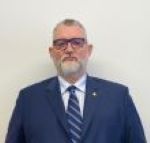 Downloads
How to Cite
VEVERA, V. A. . (2022). PROMOTING DIGITAL DIPLOMACY THROUGH EDUCATION. BULLETIN OF "CAROL I" NATIONAL DEFENCE UNIVERSITY, 10(4), 22–27. https://doi.org/10.53477/2284-9378-21-39
License
The published articles are subject to copyright law. All rights are reserved to the "Carol I" National Defense University, regardless of whether all or part of the material are considered, especially the rights to translation, reprinting, re-use of illustrations, quotations, broadcasting through the media, reproduction on microfilms or any other way and storage in data banks. Any replicas without the associated fees are authorized provided the source is acknowledged.