REMARKS ON THE FIFTH-GENERATION WARFARE AND THE SECOND NAGORNO-KARABAKH WAR
Keywords:
the fifth-generation warfare; Nagorno-Karabakh; digital networks; cloud combat; unmanned aerial systems.
Abstract
The second Nagorno-Karabakh War, in the autumn of 2020, is considered a turning point in the conduct of warfare. Until then, the fifth-generation warfare was only a theoretical subject. Also, the traditional air-power doctrine, claiming that air superiority is a precondition for winning a ground war, had become a topic for military historians. But, the latest exacerbation of the Armenian-Azerbaijani conflict in Transcaucasia has radically changed the situation. The fifth-generation warfare, dominated by non-kinetic actions to the detriment of the kinetic ones and by high technologies to the detriment of the classical, conventional ones, is as real as possible and the theory of air power returns in force. This article aims to answer the following questions: what are the characteristics of the fifth-generation warfare and how did they manifest in the Second Nagorno-Karabakh War? And what was the impact of the military confrontation in Transcaucasia on the way the modern warfare was conducted?
References
*** Azerbaijan Threatens Missile Strike On Armenia's Nuclear Power Plant, USC Dornsife Institute of Armenian Studies, 17.07.2020, https://armenian.usc.edu/azerbaijan-threatens-missile-strike-on-armenias-nuclear-power-plant/
*** CIA WorldFactBook
*** Electronic warfare killed Russian-made weapons în Nagorno-Karabakh, Global Defence, 05.11.2020, https://www.globaldefencecorp.com/2020/11/05/electronic-warfare/
*** Nagorno-Karabakh, World Atlas, https://www.worldatlas.com/geography/nagorno-karabakh.html
Antal John, The First War Won Primarily with Unmanned Systems: Ten Lessons from the Second Nagorno-Karabakh War, United States Special Operations Command, https://www.socom.mil/
Von Clausewitz Carl Philipp Gottlieb, Despre război, Antet Publishing House, Bucharest, 2001.
Fisk P., Metcalfe's Law explains how the value of networks grows exponentially … exploring the "network effects" of businesses like Apple, Facebook, Trulia and Uber, 17.02.2020, https://www.peterfisk.com/2020/02/metcalfes-law-explains-how-the-value-of-networks-grow-exponentially-there-are-5-types-of-network-effects/
Freier Nathan, "Hybrid Threats and Challenges: Describe… Don't Define", Small Wars Journal, 06.01.2010, https://smallwarsjournal.com/jrnl/art/hybrid-threats-and-challenges-describe-dont-define
Gherasimov Valeri, "The Value Of Science in Prediction", Military-Industrial Kurier, 27 Februarie 2013, https://inmoscowsshadows.wordpress.com/2014/07/06/the-gerasimov-doctrine-and-russian-non-linear-war/
Ho Ben, "The Second Nagorno-Karabakh War: Takeaways for Singapore's Ground-Based Air Defence", Journal of Indo-Pacific Affairs, Air University Press, 25.08.2021, https://www.airuniversity.af.edu/JIPA/Display/Article/2743721/the-second-nagorno-karabakh-war-takeaways-for-singapores-ground-based-air-defen/
Hoffman Frank G., "Hybrid Warfare and Challenges", Joint Force Quaterly (JFQ), Issue 52, First Quarter, 2009.
Huntington Samuel P., The Clash of Civilizations and the Remaking of World Order, Simon & Schuster, 1996.
Kramer Andrew E., "Facing Military Debacle, Armenia Accepts a Deal în Nagorno-Karabakh War", The New York Times, 10.11.2020, https://www.nytimes.com/2020/11/09/world/middleeast/armenia-settlement-nagorno-karabakh-azerbaijan.html
Layton Peter, Five fifth-generation warfare dilemmas, ASPI, 25.07.2017, https://www.aspistrategist.org.au/five-fifth-generation-warfare-dilemmas/
Lind William S., Col. Nightengale Keith, Capt. Schmitt John F., Col. Sutton Joseph W., Lt.Col. Wilson I. Gary, "The Changing Face of War: Into the Fourth Generation", Marine Corps Gazette, octomber 1989.
Liang Qiao, Xiangsui Wang, Unrestricted Warfare: China's Master Plan to Destroy America, People's Liberation Army Literature and Arts Publishing House, 1999, https://citeseerx.ist.psu.edu/viewdoc/summary?doi=10.1.1.169.7179.
Popescu Alba-Iulia Catrinel, Tratat de geopolitică, Volumul I: Geopolitica puterii maritime, Top Form Publishing House, Bucharest, 2020.
Rubin Uzi, The Second Nagorno-Karabakh War: A Milestone în Military Affairs, Begin-Sadat Center for Strategic Studies, Tel Aviv, 2020, https://besacenter.org/wp-content/uploads/2020/12/184web-no-ital.pdf
Toffler Alvin, Toffler Heidi, War and Anti-War: Making Sense of Today's Global Chaos, Warner, London, 1993.
Ullman Harlan, Al cincilea cavaler al Apocalipsei şi noul MAD, Military Publishing House, Bucharest, 2021.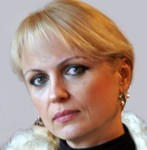 Downloads
License
The published articles are subject to copyright law. All rights are reserved to the "Carol I" National Defense University, regardless of whether all or part of the material are considered, especially the rights to translation, reprinting, re-use of illustrations, quotations, broadcasting through the media, reproduction on microfilms or any other way and storage in data banks. Any replicas without the associated fees are authorized provided the source is acknowledged.