SOMALIA - CASE STUDY ON THE FRAGMENTATION OF AN ETHNICALLY AND CIVILIZATIONALLY HOMOGENEOUS STATE
Keywords:
Somalia, Horn of Africa, Gulf of Aden, Somaliland, Puntland, maritime piracy, terrorism, secessionism.
Abstract
Any lecture in geopolitics begins by stating that internal stability and territorial integrity of the state are the result of the interaction between secessionist, centrifugal forces, and unifying, centripetal forces. The same lecture in geopolitics also says that ethnic and confessional homogeneity falls into the category of the strongest centripetal forces, along with a round shape of the state territory, the centrality of the capital, a uniform distribution of transport and communications infrastructure, an equitable (as possible) distribution of wealth, of a strong national idea and will.
Ethnically and religiously, Somalia is a homogeneous state. Moreover, all these ethnics do not boast of an identity other than Somali, and they all speak Somali - the official language of the state, along with Arabic - the language of the Koran. Somalia does not have the huge linguistic diversity specific to other post-colonial African states, there are no cultural-civilizational differences, there are no major discrepancies in terms of regional development and distribution of communications and transport infrastructure in the territory. And yet, the Somali state is the expression of the notion of a failed state, ravaged by civil war, secessionism, maritime piracy, terrorism, organized crime and insecurity. In recent years, Somalia has been consistently ranked among the most dangerous destinations in the world. In the first half of 2021, it ranked sixth in the top of the riskiest tourist destinations, after Afghanistan, Syria, Iraq, South Sudan and Yemen[i].
What are the causes of Somali secessionism and the collapse of the state? And, if we were to rank, according to the intensity of the effect, the secessionist factors acting on the territory of Somalia, what would be their ord
1 Most Dangerous Countries in the World, World Population Review, https://worldpopulationreview.com/country-rankings/most-dangerous-countries, accessed on 11.07. 2021.
References
Abdullahi Yusuf Ahmed resigns as President of Somalia, Formae Mentis NGO, 29.12.2008, http://formaementis.wordpress.com/2008/12/29/abdullahi-yusuf-ahmed-resigns-as-president-of-somalia/;
Africa Crisis Response Initiative, http://www.globalsecurity.org/military/ agency/dod/acri.htm;
Alexe V., Războaiele cu procură din Africa, Dosare Ultrasecrete, Ziarul Ziua, 13.01.2007;
Great Somalia League, 1960, UNBISnet, http://unbisnet.un.org:8080/ ipac20/ipac.jsp?session=1Q4103621A49V.387108&profile=bib&uri=link=3100007~!461493~!3100001~!3100040&aspect=alpha&menu=search&ri=1&source=~!horizon&term=GREAT+SOMALIA+LEAGUE.&index=#focus;
Henze P.B., Layers of Time, Palgrave, New York, 1996;
ICC Commercial Crime Services (CCS), www.icc-ccs.org;
Keller E.J., The politics of State Survival: Continuity and Change in Ethiopian Foreign Policy, "The Annals of the American Academy of Political and Social Science", 01.01.1987;
Leaders of Somalia, http://www.terra.es/personal2/monolith/somalia.htm;
Somalia, Supreme Revolutionary Council, http://www.somalinet.com/library/somalia/0033/;
Moreau-Defarges Ph., Relaţii internaţionale după 1945, Institutul European, Bucureşti ;
News-Africa: So who is Ali Mohamed Gedi?, 05.11.2004, http://www.iol.co.za/index.php?set_id=1&click_id=68&art_id=qw1099640160473B254 ;
Popescu A.I.C., Analize incomode, Editura Militara, Bucuresti, 2020.
Somalia. CIA – The World Factbook, https://www.cia.gov/library/publications/the-world-factbook/geos/so.html;
The international Conference in support of the Somali Institutions and the African Union Mission in Somalia, 22-23 April, Brussels, http://www.un-somalia.org/;
UN: Somalia Will Remain Largest Humanitarian Crisis, 25.01.2012 http://www.voanews.com/content/un-somalia-will-remain-largest-humanitarian-crisis-in-the-world--138113363/151126.html;
Visan G., La vânătoare de pirați!, 20.03.2012, http://civitaspolitics.org/2012/03/20/la-vanatoare-de-pirati/;
Wars between the East African neighbors of Ethiopia and Somalia, http://www.historyguy.com/ethiopia_somali_wars.html;
Willan H.F., Somalia, the Gulf of Aden, and Piracy: An overview, and recent developments, http://www.hfw.com/publications/client-briefings/somalia,-the-gulf-of-aden,-and-piracy-an-overview,-and-recent-developments;
Woodward P., The Horn of Africa-Politics and international relations, London, New York: Tauris Academic Studies, 1996, http://books.google.at/books?id=9RPO0BL24uQC&pg= PA67&lpg=PA67&dq=Supreme+Revolutionary+Council+Somalia&source=bl&ots=YB4hP97jgm&sig=LzkndNNE4huVrrr7Zl2z5Wo_A58&hl=de&ei=Yf8PSsq5KMvu_AaGyKSqBA&sa=X&oi=book_result&ct=result&resnum=8#PPA68,M1;
http://www.who.int/hiv/HIVCP_SOM.pdf,
https://www.cia.gov/library/publications/the-world-factbook/geos/so.html#People.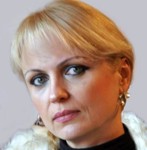 Downloads
How to Cite
POPESCU, A. I. C. (2021). SOMALIA - CASE STUDY ON THE FRAGMENTATION OF AN ETHNICALLY AND CIVILIZATIONALLY HOMOGENEOUS STATE. BULLETIN OF "CAROL I" NATIONAL DEFENCE UNIVERSITY, 10(3), 164–177. https://doi.org/10.53477/2284-9378-21-37
License
The published articles are subject to copyright law. All rights are reserved to the "Carol I" National Defense University, regardless of whether all or part of the material are considered, especially the rights to translation, reprinting, re-use of illustrations, quotations, broadcasting through the media, reproduction on microfilms or any other way and storage in data banks. Any replicas without the associated fees are authorized provided the source is acknowledged.