RADIO SPECTRUM MANAGEMENT IN MODERN MILITARY ACTIONS
Keywords:
radio spectrum management; UAS; radio communications; spatial frequency spectrum; 5G; CEMA.
Abstract
Due to the continuous development of civil and military communications and information technology services, in an era of digitalization in which the need to allocate, allot or assign a much larger number of frequency bands is essential, it is necessary to adopt national and international rules and guidelines for sharing and efficiently managing the radio spectrum. The use of modern and/or emerging technologies involved in current or future military actions is dependent on the use of radio spectrum in an increasingly congested, contested and constrained electromagnetic operational environment.
References
*** AC/322(CP/3)D(2016)0005-COR3, NATO Joint Civil/Military Frequency Agreement (NJFA), 14 february 2017.
*** Hotărârea de Guvern nr. 429, of 20 June 2019, for aproval of 5G Strategy for Romania, Anex.
ATP 3-13.1, The Conduct of Information Operations, Headquarters, Department of the Army, Washington DC, 4 october 2018.
[Department of Defence], Electromagnetic Spectrum Superiority Strategy, october 2020.
[NATO], ACP-190 NATO Supplement-1 (C), NATO Guide to Spectrum Management in Military Operations, 2015.
Gl.Maj. Becheru Valentin, PhD, Maj. Iorga Benedictos, PhD, Maj. Stan Adrian, Capt.Eng. Chioseaua Laurențiu, Lt. Lincă Valeria, Studiu privind interconectarea operațională și tehnică a sistemelor de telecomunicații și IT ale armatei cu cele ale serviciului de telecomunicații speciale și cu cele ale operatorilor privați, în scopul creșterii viabilității și continuității în funcționare în caz de calamități naturale și în alte situații periculoase, AOSR Publishing House, Bucharest, 2020.
LTC. Haider André, Introduction ‒ A Comprehensive Approach to Countering Unmanned Aircraft Systems, Joint Air Power Competence Centre, Kalkar, Germany, 2021.
Eng. Ungureanu Cristian, Eng. Lupu Octavian-Nicolae, "Monitorizarea spectrului radio destinat radiocomunicațiilor spațiale", Revista comunicațiilor și informaticii no. 1/2021, Sibiu.
Wade M. Norman, The Cyberspace Operations & Electronic Warfare SMARTbook, The Lightning Press, Lakeland, FL, USA, 2019.
https://www.ancom.ro/spectru-radio_2749
https://www.google.com/url?sa=t&rct=j&q=&esrc=s&source=web&cd=&cad=rja&uact=8&ved=2ahUKEwjcz7z2rZfyAhV-gf0HHRz_AigQFnoECAgQAw&url=https%3A%2F%2 Fwww.ntia.doc.gov%2Flegacy%2Fosmhome%2F;presentations%2Fhammond_0610.pdf& usg=AOvVaw1Y60hcV5O_zYa2urlpCyIY
https://www.google.com/url?sa=t&rct=j&q=&esrc=s&source=web&cd=&ved=2ahUKEwj4wqbY3ZryAhXovKQKHf5MD4QQFnoECAoQAw&url=https%3A%2F%2Fitso.int%2Fwp-content%2Fuploads%2F2018%2F04%2FDay-1-ITU-2-Spectrum-and-Int-Regulartoy-Framwork.pdf&usg=AOvVaw0CVaIL0OkNJYOmMsb19VdO
https://www.google.com/url?sa=t&rct=j&q=&esrc=s&source=web&cd=&ved=2ahUKEwje2Z743ZzyAhXagP0HHd7rCiMQFnoECBQQAw&url=https%3A%2F%2Fwww.ancom.ro%2Fuploads%2Fforms_files%2FCaiet_de_sarcini_procedura_01_07_20211625147871.pdf&usg=AOvVaw3d2FZFEgTGgkdcRmy1pFUX
https://www.itu.int/dms_pub/itu-r/opb/rep/R-REP-F.2416-2018-PDF-E.pdf
https://www.itu.int/en/ITU-R/information/Pages/emergency-bands.aspx
https://www.itu.int/en/myitu/News/2020/01/24/14/40/WRC19-identifies-additional-frequency-bands-for-5G
https://www.japcc.org/the-dimension-of-the-electromagnetic-spectrum/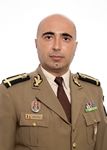 Downloads
How to Cite
DOICARIU, D. . (2021). RADIO SPECTRUM MANAGEMENT IN MODERN MILITARY ACTIONS. BULLETIN OF "CAROL I" NATIONAL DEFENCE UNIVERSITY, 10(3), 83–90. https://doi.org/10.53477/2284-9378-21-26
License
The published articles are subject to copyright law. All rights are reserved to the "Carol I" National Defense University, regardless of whether all or part of the material are considered, especially the rights to translation, reprinting, re-use of illustrations, quotations, broadcasting through the media, reproduction on microfilms or any other way and storage in data banks. Any replicas without the associated fees are authorized provided the source is acknowledged.