IMPACT OF REGULATION (EC) NO. 1.907/2006 ON PRODUCTS FROM THE ROMANIAN ARMED FORCES ENDOWMENT
Keywords:
REACH; European Green Deal; military products; chemicals; hazardous substances.
Abstract
The European Union aims to reduce the pressure on the natural resources, to create real economic growth, while preventing losses in the ecosystem, and to achieve climate neutrality targets by 2050. To this end, it will intervene throughout the life cycle of products in terms of design, technological flows and consumption, taking into account also a much stricter kind of waste management. In the military field, workers are constantly exposed to a wide variety of chemicals, and the full impact of this continued exposure is unknown. Following an extensive analysis of the impact of the REACH Regulation on the field of defence in our country, it can be stated that most ammunition, equipment and military vehicles for all categories of forces need a reassessment in order to fulfil our country's obligations at European level. Such a process is extensive, requiring both the understanding of the phenomena and their medium- and long-term impact, the establishment of an action plan on types of military products, and a considerable financial effort.
References
Petre R., Rotariu T., Zecheru T., Petrea N., Băjenaru S., "Environmental long term impact on a Romanian military testing range", Central European Journal of Energetic Materials, 2016.
Zecheru T., Biopolymers for military use: opportunities and environment implications ‒ a review, invited book chapter in Biopolymers, Sciyo Publishing House, 2010.
Zecheru T., Rotariu T., Haller L., Dîrloman F., "Lead obsolescence in ammunition", 23rd International Seminar "New Trends in Research of Energetic Materials", Cehia, 2020.
https://ec.europa.eu/docsroom/documents/42849
https://ec.europa.eu/environment/strategy/circular-economy-action-plan_en
https://eur-lex.europa.eu/legal-content/EN/TXT/?uri=CELEX%3A02006R1907-20210705&qid=1627976926854
https://www.europarl.europa.eu/doceo/document/TA-9-2020-0201_RO.html
https://theaviationist.com/2019/05/19/hydrazine-a-significant-hazard-each-time-an-f-16-crashes-or-fires-up-the-emergency-power-unit/
https://www.unep.org/ozonaction/who-we-are/about-montreal-protocol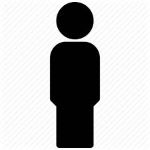 Downloads
How to Cite
ZECHERU, T. . (2021). IMPACT OF REGULATION (EC) NO. 1.907/2006 ON PRODUCTS FROM THE ROMANIAN ARMED FORCES ENDOWMENT. BULLETIN OF "CAROL I" NATIONAL DEFENCE UNIVERSITY, 10(3), 63–67. https://doi.org/10.53477/2284-9378-21-24
License
The published articles are subject to copyright law. All rights are reserved to the "Carol I" National Defense University, regardless of whether all or part of the material are considered, especially the rights to translation, reprinting, re-use of illustrations, quotations, broadcasting through the media, reproduction on microfilms or any other way and storage in data banks. Any replicas without the associated fees are authorized provided the source is acknowledged.