EVALUATION OF DIGITAL DIPLOMACY AS A FORM OF SOFT POWER PROJECTION în EUROPEAN UNION CSDP MISSIONS
Keywords:
digital diplomacy; international relations; international practice theory; CSDP.
Abstract
In this article, we aim to analyze the digital diplomacy of the European Union from the perspective of how it can become a tool of power. The analysis will be made from the perspective of international practice theory, so that the ways of projecting soft power în The Common Security and Defense Policy (CSDP) missions to manage an international environment affected by crises and conflicts can be identified
References
Adler E., Pouliot V., International Practices, Cambridge University Press, Cambridge, 2011, https://1lib.eu/book/2352768/637506
Cornago N., Plural Diplomacies: Normative Predicaments and Functional Imperatives, Brill, Boston, 2013, https://1lib.eu/book/2342279/d7719c
Duvall R., Chowdhury A., "Practices of Theory", International Practices, editat de Emanuel Adler și Vincent Pouliot, Cambridge University Press, 2011.
Goertz G., Social science concepts: a user's guide, NJ: Princeton University Press, Princeton, 2005.
Hall T., K. Yarhi-Milo, "The Personal Touch: Leaders' Impressions, Costly Signaling, and assessments of Sincerity în International Affairs", International Studies Quarterly 56(3), 2012, pp. 560-573, https://scholar.princeton.edu/sites/default/files/ISQ-KerenYarhiMilo%26ToddHall-Sept2012_0.pdf
Hopf T., "The Logic of Habit în International Relations", European Journal of International Relations 16(4), 2010, https://journals.sagepub.com/doi/abs/10.1177/1354066110363502
Jönsson C., Hall M., Essence of Diplomacy (Studies în Diplomacy and International Relations), Palgrave Macmillan, UK, 2005.
Kahneman D., Thinking, Fast and Slow, Farrar, Straus & Giroux, New York, 2011.
Kott A. & Citrenbaum G. (Eds.), Estimating impact, Springer, New York, 2010, https://link.springer.com/chapter/10.1007/978-3-319-51935-7_4
Kurbalija J., Knowledge and Diplomacy, Msida, DiploProjects, Malta, 1999, https://www.diplomacy.edu/resources/general/knowledge-management-and-diplomacy
Nye S.J., "Soft Power and Public Diplomacy Revisited", The Hague Journal of Diplomacy, Issue 14, 2019, https://www.hks.harvard.edu/publications/soft-power-and-public-diplomacy-revisited
Nye J.S., "Soft power: the means to success în world politics", 1st ed., Public Affairs, New York, 2004.
Rothman B.R., "Revising the soft power concept: what are the means and mechanisms of soft power?", Journal of Political Power, 4:1, 2011, http://dx.doi.org/10.1080/2158379X.2011.556346
Waltz K.N., Theory of International Politics, McGraw-Hill, New York, 1979.
Yarhi-Milo K., "In the Eye of the Beholder: How Leaders and Intelligence Communities Assess the Intentions of Adversaries", International Security 38(1), 2013, https://www.mitpressjournals.org/doi/pdfplus/10.1162/ISEC_a_00128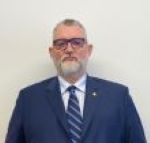 Downloads
License
The published articles are subject to copyright law. All rights are reserved to the "Carol I" National Defense University, regardless of whether all or part of the material are considered, especially the rights to translation, reprinting, re-use of illustrations, quotations, broadcasting through the media, reproduction on microfilms or any other way and storage in data banks. Any replicas without the associated fees are authorized provided the source is acknowledged.