THE EFFECTS OF COVID-19 PANDEMIC ON THE IMPLEMENTATION OF SUSTAINABLE DEVELOPMENT GOALS IN THE MILITARY ORGANIZATION
Keywords:
COVID-19; expenditures; goals; effect; durable development; military organization.
Abstract
This article makes a brief analysis of the sustainable development goals that are applicable in the military organization and identifies, through the literature-review method, the main ways in which the military organization was affected by the COVID-19 pandemic, focusing on the evolution of military spending. The ultimate goal is to establish how the pandemic has influenced the implementation of sustainable development goals in the military organization, in order to provide strategic management with recommendations to increase the resilience and sustainability of the military organization. The main conclusion of this research is that the pandemic did not have a significant impact in the short term, but in the medium and long term the situation may change, which calls for adaptation, cooperation, coordination and caution in the configuration of defence spending. As a secondary conclusion, it can be considered that the pandemic can have an accelerating effect on sustainable development policies, the military organization being called to benefit from the identified lessons and new opportunities, in order to increase the response capacity.
References
[Ministry of National Defence], Strategia militară a României – 2021, Bucharest, https://sg.mapn.ro/app/webroot/files/project /Strategia%20militara%20a%20Romaniei%202.pdf
[Ministry of Investments and European Projects], Planul Național de Redresare și Reziliență, april 2021, https://mfe.gov.ro/wp-content/uploads/2021/04/ffdbdf26d6fc01f009a8059cfd94b0dd.pdf
[Department for Sustainable Development], Strategia Națională pentru Dezvoltarea Durabilă a României 2030, București, 2018, https://www.edu.ro/sites/default/files/Strategia-nationala-pentrudezvoltareadurabila-a-Rom%C3% A2niei-2030.pdf
[Policy Department, Directorate-General for External Policies, European Parliament], In-Depth Analysis: How the COVID-19 Crisis Has Affected Security and Defence-Related Aspects of the EU, january 2021, https://www.europarl.europa.eu/RegData/etudes/IDAN/2021/653623/EXPO_IDA(2021)653623_EN.pdf
[United Nations Development Programme], COVID-19, Coup d'État and Poverty, april 2021, https://www.google.com/search?q=COVID-19%2C+Coup+d%E2%80%99Etat+and+Poverty&oq=COVID-19%2C+Coup+d%E2%80%99 Etat+and+Poverty&aqs=chrome..69i57.1400j0j15&sourceid=chrome&ie=UTF-8
[United Nations Development Programme, Frederick S. Pardee Center for International Futures/University of Denver], Impact of COVID-19 on the Sustainable Development Goals: Pursuing the Sustainable Development Goals (SDGs) in a World Reshaped by COVID-19, 2 december 2020, https://sdgintegration.undp.org/sites/default/files/Impact_of_COVID-19_on_the_SDGs.pdf
[United Nations Organization], Transforming our world: the 2030 Agenda for Sustainable Development, New York, 2015, https://sustainabledevelopment.un.org/content/documents/21252030%20Agenda%20for%20Sustainable%20Development%20web.pdf
Baetting Sascha J., Cardona Parini A., et al., "Case series of coronavirus (SARS-CoV-2) in a military recruit school: clinical, sanitary and logistic implications", BMJ Military Health, vol. 167, nr. 4, 16 april 2020, https://militaryhealth.bmj.com/content/jramc/167/4/251.full.pdf
Borucka Anna, Lagowska Eliza, "The Role of Polish Armed Forces in the Fight Against Epidemiological Threats (SARS-CoV-2)", European Research Studies Journal, Volume XXIII, Special Number 3, 2020, https://www.connectedpapers.com/main/ff925b6404b8a87c98f84b4452be6fc15eb470eb/The-Role-of-Polish-Armed-Forces-in-the-Fight-Against-Epidemiological-Threats-SARSCov2/graph
Kim Sharon, Lee Kenny, Tussey Jason, Dougherty Eric, Williams Stephen, Abrams Robert, Murray Clinton, "Responding to COVID-19 Among U.S. Military Units in South Korea: The U.S. Forces Korea's Operation Kill the Virus", Military Medicine, 2 february 2021, https://academic.oup.com/milmed/advance-article/doi/10.1093/milmed/usab013/6126418?searchresult=1
Minculete Gheorghe, "Considerații privind adaptarea funcționării lanțurilor de aprovizionare-livrare, în condițiile efectelor nefaste ale COVID-19 în România", Bulletin of "Carol I" National Defence University, no. 2, 2020, https://revista.unap.ro/index.php/revista/article/view/860/826
Saxton Adam, Cancian Mark, "COVID-19 and the Military: Maintaining Operations While Supporting Civil Society", Defence 360, Center for Strategic and International Studies, Washington, 2021, https://www.csis.org/analysis/covid-19-and-military-maintaining-operations-while-supporting-civil-society
https://www.nato.int/cps/en/natohq/news_175619.htm
https://shape.nato.int/defender-europe/defender/newsroom/exercise-defendereurope-20-announcement-covid19-implications
https://www.sipri.org/media/press-release/2021/world-military-spending-rises-almost-2-trillion-2020
https://www.defencenews.com/news/your-army/2020/07/10/as-defender-2020-winds-down-army-planning-for-2021-underway/
https://www.cdc.gov/aging/covid19/covid19-olderadults.html?CDC_AA_refVal =https%3A%2F%2Fwww.cdc.gov%2Fcoronavirus%2F2019ncov%2Fneed-extra-precautions%2 Folder-adults.html
https://www.biziday.ro/spitalul-militar-de-campanie-rol-2-din-otopeni-a-fost-redeschis-pentru-internarea-pacientilor-covid-in-urma-lucrarilor-de-modernizare-si-extindere-are-acum-167-de-paturi-a-fost-pus-in-functiune-s/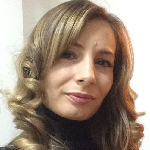 Downloads
License
The published articles are subject to copyright law. All rights are reserved to the "Carol I" National Defense University, regardless of whether all or part of the material are considered, especially the rights to translation, reprinting, re-use of illustrations, quotations, broadcasting through the media, reproduction on microfilms or any other way and storage in data banks. Any replicas without the associated fees are authorized provided the source is acknowledged.