THE RUSSIAN FEDERATION ENERGY POLICY, AN INSTRUMENT FOR RECONSOLIDATING THE STATUS OF HIGH POWER
Abstract
The disintegration of the USSR in December 1991 marked the end of the Cold War. Many foreign policy analysts were quick to point out that Russian Federation had ceased to be a threat to the Western world. Despite facing a multitude of economic, social and military problems, under the leadership of Vladimir Putin the Russian state managed to be reborn. Russian Federation's miraculous return was made possible by the successful implementation of a policy of economic centralization that overlapped with a period of rising global oil prices. Economic prosperity encouraged the Russian Federation government to return to the old practices of the Soviet period, succeeding in unbalancing the fragile states of Eastern Europe and once again endangering the peace of the entire continent.
Keywords: Russian Federation; Cold War; Crimea; hydrocarbons; conflict.
References
Archer Clive, Bailes J.K. Alyson, Wivel Anders, Small States and International Security: Europe and Beyond, Routledge, New York, 2014.
Blum Yehuda, "Russia Takes over the Soviet Union's Seat at the United Nations", European Journal of International Law, Volume 3, Issue 2, 1992.
Boyka Stefanova, "European Strategies for Energy Security in the Natural Gas Market", Journal of Strategic Security, Vol. 5, No. 3, Fall 2012.
Chifu I., Sauliuc A., Nedea B. (ed.), Energy security strategies in the wider Black Sea Region, Editura Curtea Veche, Bucharest, 2010.
Dobrescu Paul, Geopolitics, Communication Publishing House, Bucharest, 2003.
Dungaciu Dan, Cristea Darie (ed.), Doctrine, strategii, politici. De la discursul geopolitic la operaționalizarea securității internaționale, Publishing House of the Institutute for Political Sciences and International Relations, Bucharest, 2012.
Ghaleb Alexander, Natural gas as an instrument of Russia state power, US Army War College. Retrieved, 2011.
Goldman Marshall, "Putin and the Oligarchs", Foreign Affairs, Vol. 83, No. 6, Nov. - Dec. 2004.
Hlihor Constantin, Security policy in the contemporary international environment: energy sector, European Institute Publishing House, Iași, 2008.
Lars Petter Lundena, Fjaertofta Daniel, Overland Indra, Prachakova Alesia, "Gazprom vs. Other Russian gas producers: The evolution of the Russian gas sector", Energy Policy, No. 61, 2013.
Matsaberidze David, "Russia vs. EU/US through Georgia and Ukraine", Connections, Vol. 14, No. 2, Spring 2015.
Morningstar Rihard, Simonyi Andras, Khakova Olga, Markina Irina, European Energy Diversification: How Alternative Sources, Routes, and Clean Technologies Can Bolster Energy Security and Decarbonization, Atlantic Council Global Energy Center, 2020.
Roy Allison, "Russian 'deniable' intervention in Ukraine: how and why Russia broke the rules", International Affairs, 90: 6, 2014.
Schorzman Douglas, Staging Base for Afghan War Handed Over to Kyrgyzstan, The New York Times, June 2, 2014.
Sim Li-Chen, The Rise and Fall of Privatization in the Russian Oil Industry, Palgrave Macmillan, New York, 2008.
Smale Alison, Shear Michael, "Russia Is Ousted From Group of 8 by US and Allies", New York Times, March 24, 2014.
Strayer Robert, Why Did the Soviet Union Collapse? Understanding Historical Change, M.E. Sharpe, New York, 1998.
Tămaș Sergiu, Geopolitica, Editura Institutului de Teorie Socială, Bucharest, 1999.
Walker William, "Nuclear Weapons and the Former Soviet Republics", International Affairs, Volume 68, Issue 2, April 1992.
Zbigniew K. Brzezinski, Russia and the Commonwealth of Independent States: Documents, Data, and Analysis, Routledge, New York, 2015.
https://www.hydrocarbons-technology.com/projects/kazakhstan-china-crude-oil-pipeline
https://warontherocks.com/2015/06/the-budapest-memorandum-and-the-russia-ukraine-crisis/
http://webarchive.loc.gov/all/20060720175013/http://www.therussiasite.org/legal/laws/CISagreement.html
http://www.nord-stream.com/en/the-pipeline/facts-figures.html
https://ec.europa.eu/commission/presscorner/detail/es/IP_19_1531
https://www.nytimes.com/2014/03/25/world/europe/obama-russia-crimea.html,
https://web.archive.org/web/20140317182201/http://www.cfr.org/arms-control-disarmament-and-nonproliferation/budapest-memorandums-security-assurances-1994/p32484#,
https://www.euractiv.com/section/politics/news/hungarys-orban-defends-russia-cooperation-at-putin-visit/?fbclid=IwAR1Yc6W98EnP-e2h4j31stFLQsi_ntrCmAK80nAEBqYlJ0_8QIBj96jKGPo
https://warontherocks.com/2015/06/the-budapest-memorandum-and-the-russia-ukraine-crisis/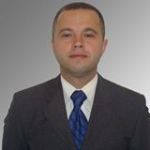 Downloads
How to Cite
BĂNCILĂ, A. M. (2021). THE RUSSIAN FEDERATION ENERGY POLICY, AN INSTRUMENT FOR RECONSOLIDATING THE STATUS OF HIGH POWER. BULLETIN OF "CAROL I" NATIONAL DEFENCE UNIVERSITY, 10(2), 76–82. https://doi.org/10.53477/2284-9378-21-09
License
The published articles are subject to copyright law. All rights are reserved to the "Carol I" National Defense University, regardless of whether all or part of the material are considered, especially the rights to translation, reprinting, re-use of illustrations, quotations, broadcasting through the media, reproduction on microfilms or any other way and storage in data banks. Any replicas without the associated fees are authorized provided the source is acknowledged.