STATE-OF-THE-ART TECHNOLOGIES TO BE USED IN COMMAND AND CONTROL SYSTEMS
Abstract
With the diversification of risks and threats in the multidimensional operational environment, in variable geometry conflicts, state-of-the-art technology must be used at all times in the architecture of command and control systems. This will ensure optimal response conditions both at the planning level and at the level of the execution of the military operation/action. Real-time communication, horizontally and vertically, between tactical level forces, operational and strategic level command and support structures, and with other institutions with security and defence responsibilities can only be ensured and protected by using advanced technologies. Not to be neglected at all is the training of the human resource for an efficient use of equipment as well as the algorithms and processes for making an efficient decision-making process, in line with technical, technological and artificial intelligence developments.
Keywords: command and control; artificial intelligence; efficiency; technologies; 'Information Technologies.
References
*** Proceedings of the 14th International Conference on Cyber Warfare and Security, Stellenbosch University, South Africa, 28 February-1 March 2019 platform The cybercrime combating Mapimele, Fikile V and Mangoale, Bokang C Council for Scientific and Industrial Research Pretoria, 0001, South Africa, https://scholar.google.ro/scholar?q=Proceedings+of+the+14th+International+Conference+on+Cyber+Warfare+and+Security&hl=ro&as_sdt=0&as_vis=1&oi=scholart
Clark Bryan, Patt Dan, Schramm Harrison, Mosaic warfare exploiting artificial intelligence and autonomus system to implement decizion – center operations, Center for Strategic and Budgetary Assessments 2020.
Ene Petru-Viorel, "Benefits and risks in the field of artificial intelligence", International Scientific Conference Romanian Military Thinking, Bucharest, November 2019.
Eremia Cristian, The era of air drone wars has finally settled?, May 14, 2020, https://monitorulapararii.ro/epoca-razboaielor-dronelor-aeriene-s-a-instalat-definitiv-1-31794
Freedman Lawrence, Viitorul războiului, o istorie, translation by Corina Hădăreanu, Litera Publishing House, Bucharest, 2019.
Hariuc Nicolae, Spațiul, un nou câmp de luptă, 16 December 2019, https://www.rumaniamilitary.ro/spatiul-un-nou-camp-de-lupta
Lehaci Niculai-Tudorel, Trends in the evolution of the command and control system at operative level, "Carol I" National Defence University Publishing House, Bucharest, 2015.
Mitulețu Ion, "Syria- the space of a conflict with variable geometry and unpredictable consequences", Journal of the Academy of National Security Sciences no.1 / 2019.
Roja Alexandru, "Transformarea digitală – provocare, risc sau oportunitate?", Research And Education No. 2, March 2018, www.researchandeducation.ro
Roman Daniel, Abordări sistemice integrate în arta planificării operaționale, "Carol I" National Defence University Publishing House, Bucharest, 2017.
http://economie.hotnews.ro/stiri-it-12494265-kaspersky-exista-dovezi-solide-sunt-legaturi-stranse-intre-armele-cibernetice-stuxnet-flame.htm
http://windows.microsoft.com/ro-ro/windows/viruses-faq#1TC=windows-7
http://www.vs.afrl.af.mil/vsd/techsat21
https://www.dw.com/ro/irakul-ringul-de-lupt%C4%83-americano-iranian/a-51853825
htps://www.forbes.com/sites/cognitiveworld/2019/01/14/the-weaponization-of-artificial intelligence/#4877c372368 6
https://science.howstuffworks.com/robots-replacing-soldiers1.htm
https://www. darpa.mil/news-events/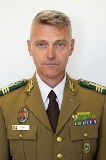 Downloads
How to Cite
POPA, C. ., & MITULEȚU, I. . (2021). STATE-OF-THE-ART TECHNOLOGIES TO BE USED IN COMMAND AND CONTROL SYSTEMS. BULLETIN OF "CAROL I" NATIONAL DEFENCE UNIVERSITY, 10(2), 54–63. https://doi.org/10.53477/2284-9378-21-06
License
The published articles are subject to copyright law. All rights are reserved to the "Carol I" National Defense University, regardless of whether all or part of the material are considered, especially the rights to translation, reprinting, re-use of illustrations, quotations, broadcasting through the media, reproduction on microfilms or any other way and storage in data banks. Any replicas without the associated fees are authorized provided the source is acknowledged.